There are a lot of ways to change the appearance of your home because let's be real, after so long, you'll find something that you do not like about how your home looks like or you might get bored of your existing design and decorations. Well, what can you do?
You can do a lot actually, for example, the easiest, fastest and cheapest thing that you can do to refresh the way your home feels like is to change the placement of your furniture. Something as easy as that can change a lot about how your interior looks like. But what if that is not enough? What if changing your furniture position and adding new decoration just doesn't cut it?
In that case, there's something that you can do that will make an entire interior space feel like new but of course, will take a bit more time, effort and attention than just moving the furniture and decorations around.
In this collection of DIY ideas we are going to show you 16 Awesome and Easy DIY Wall Decorating Ideas that are going to show you how to add a more personal touch to your home while also not spending a lot of money. The ideas that you are going to see below offer step-by-step instructions that will make it a lot easier if you are new to this sort of thing. But in the end, it will be worth it anyway, because your walls will change the way the entire room looks like.
Of course, painting your walls properly is something that is done best with the proper tools. Before even thinking to begin a project such as this, you need to have the basics such as brushes, mixers and most definitely, masking tape and covers for the floor and other surfaces you'd like to remain in their original color. However, following a Paint Zoom Review to choose the best tool for your needs is always a good idea. If you've got a lot of space to cover, then you are definitely going to need some of those tools. Check out these ideas, find the tools you need and off you go. Enjoy!
1.Use a whisk broom to add texture to your wall paint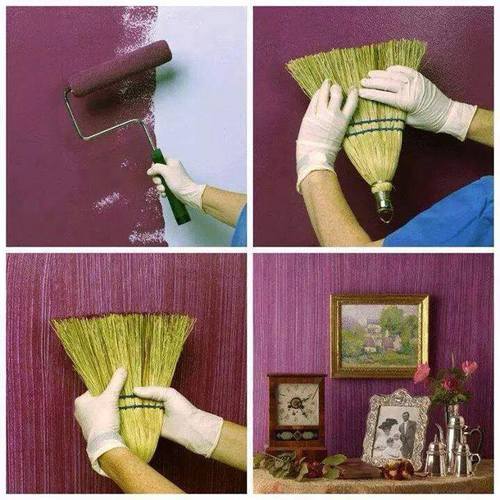 2.Utilize a roller to add texture on your wall
3.Create your own pattern by outlining it on the wall using a cardboard model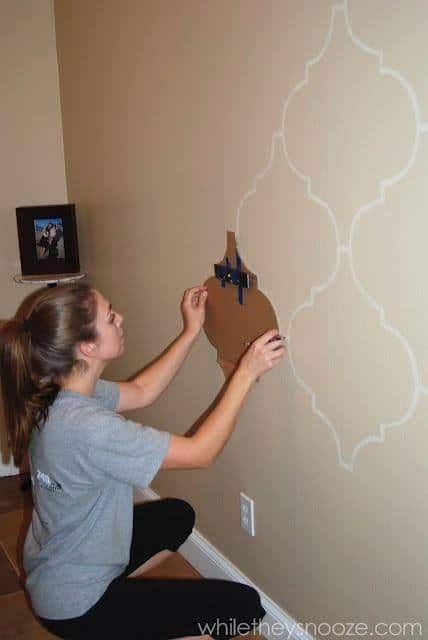 4.Let your kids have a bit of fun by painting patterns on the wall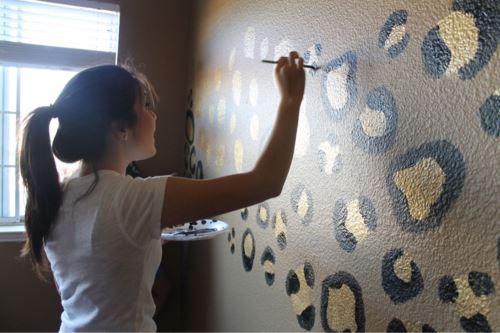 5.Use tape to make "plus" pattern and make a creative wall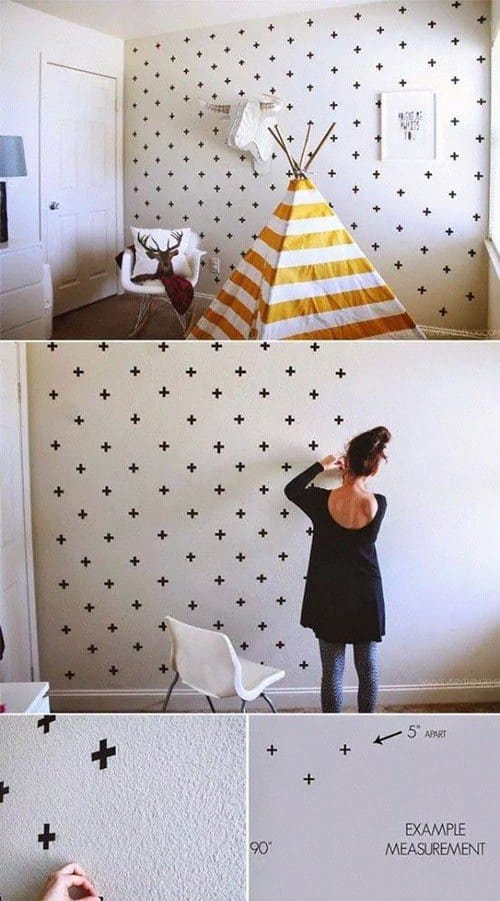 6.Use butterfly decorations made of paper to improve the look of your bedroom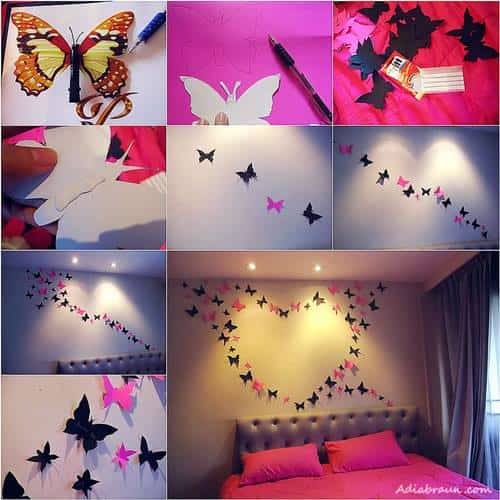 7.Heart-shaped 3D wall decorations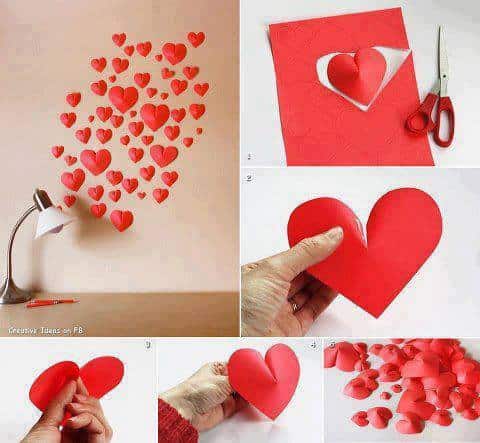 8.Make a polka dot pattern on your wall using an easily made model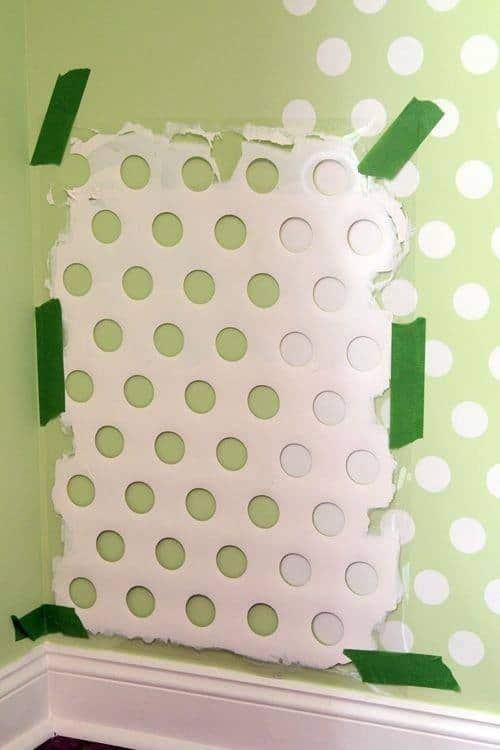 9.Corkwood and paint combination for wonderful shapes on the wall of your kids' room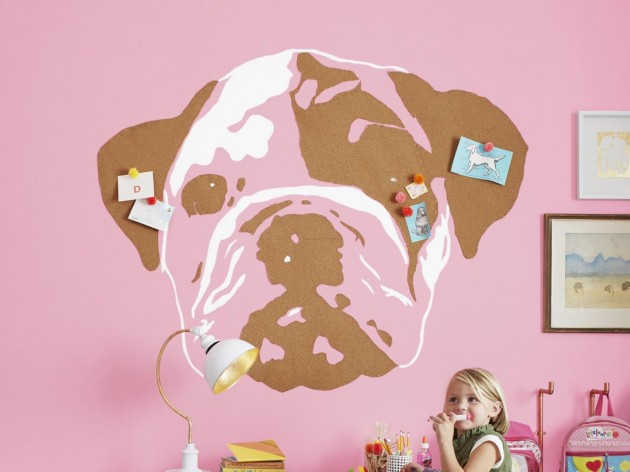 10.Use photographs to make a creative photo album on the wall
11.Use masking tape to create a geometric, abstract painting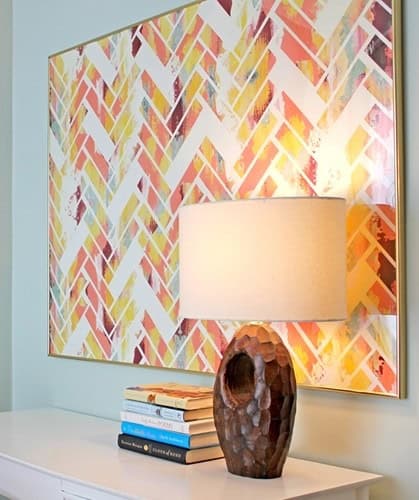 12.Wrap cute fabric around a rectangular piece of styrofoam or wood and staple in the back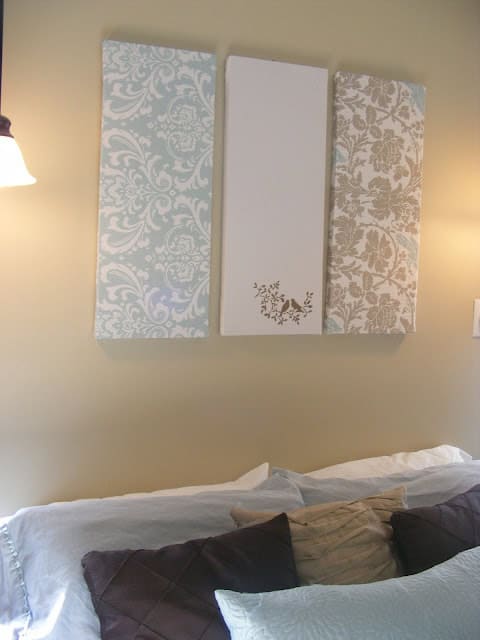 13.Cut circles out of poster board, spray paint, and glue onto a canvas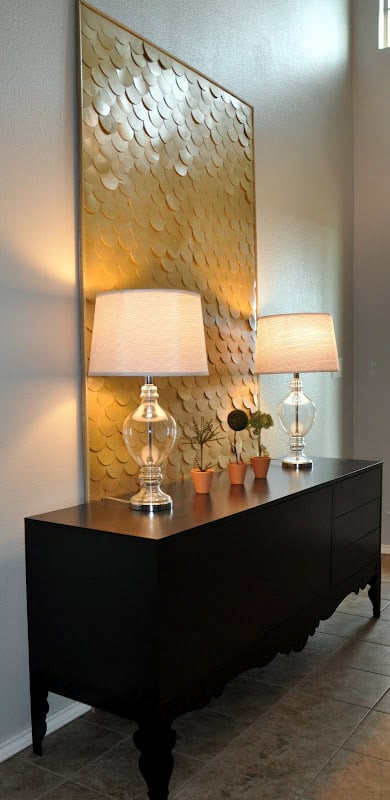 14.Create string art with embroidery floss or yarn
15.Use foil tape to create a wallpaper-like design on a wall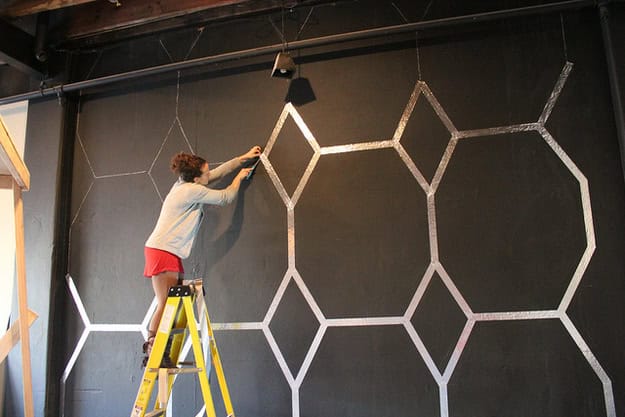 16.Organize art supplies into a rainbow display