Designed by Ninna Helena Olsen, this origami-like design "gently encloses your body" while looking like a work of art. Yes, please! I'm sure this sculptural chair would fit into any office. Naps make workers more productive, yes?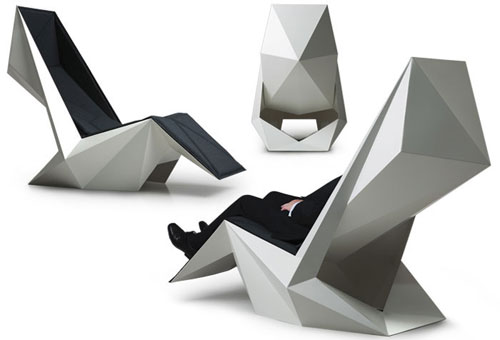 The Cradle just screams cozy, doesn't it?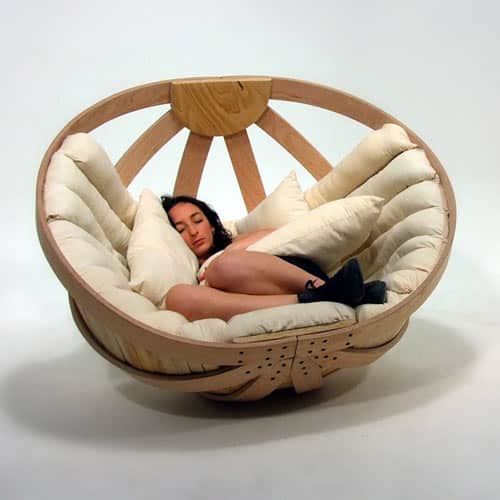 The Loopita might look like a giant Hot Wheels track but I think it looks like a sleek lounge spot for two. It was designed by Victor Aleman and apparently you can get multiple loops if you prefer your naps with a group.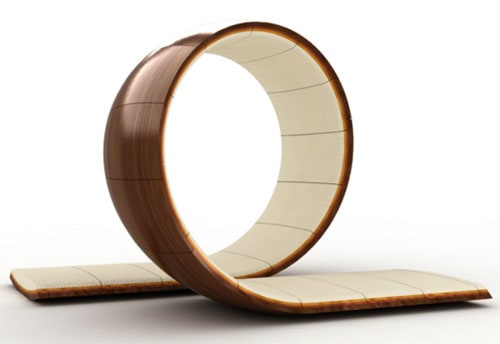 I just want to dive into this like it was a big leaf pile, don't you? It's called Hanabi and it's made from a series of connected fabric bags that are filled with polystyrene pellets. Designed by mottoWASABI, the sofa is lightweight and made from combining multiple Hanabi chairs together.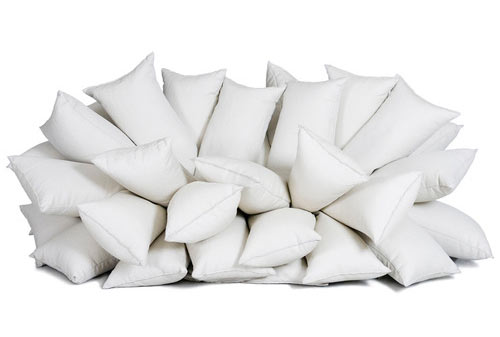 One of our personal faves has always been the Couch Sleeper by Anne Lorenz. A chaise with a sleeping bag all rolled into one!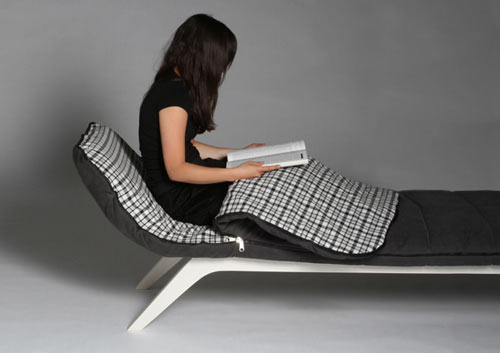 It looks like relaxing on a bed of squishy volleyballs, but the Feel Seating System Deluxe is made up of 120 "soft and extremely pleasant" balls. You can change it up to a variety of positions to make any kind of chair or lounger you prefer.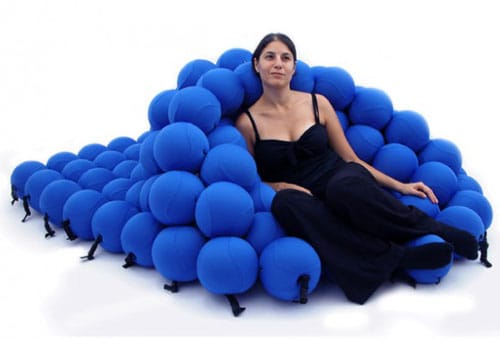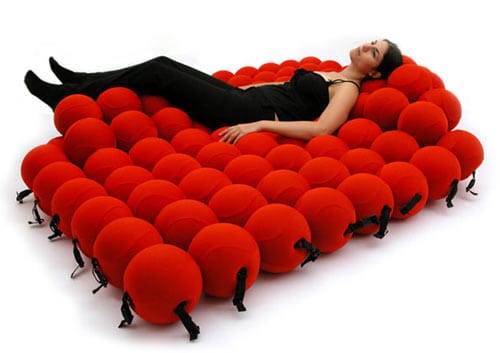 Who can resist a hug from a sofa, perfect when you're looking for a little extra comfort and no one's around. Designed by Inga Sempé for LK Hjelle.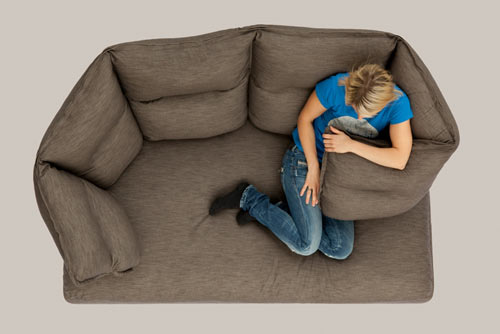 Oradaria Design came up with the Blandito®, a transformable pad for lazy living. It folds and twists into a ton of different positions that will, without a doubt, help you get your relax on.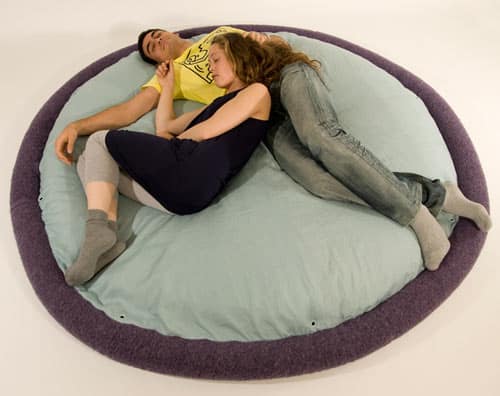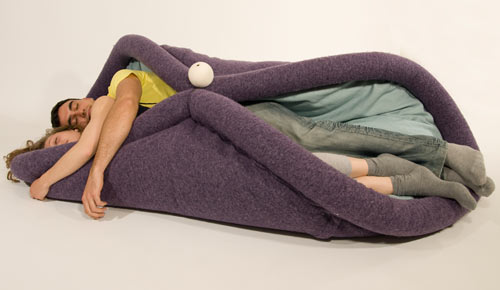 Daisuke Motogi's Sleepy Chair is like a miniature version of a bed with just enough room to curl up.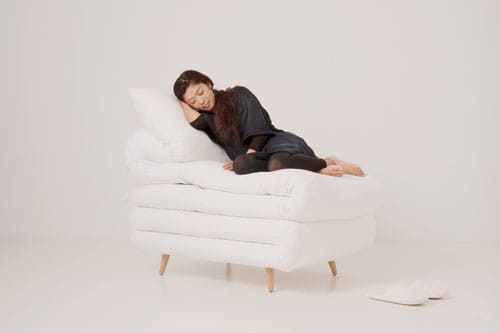 The Gravity Balans from Varier is definitely not your average recliner or rocker. This chair is built for working, reclining, napping, or just watching TV. I'm pretty sure I'd never get up if this was in my possession.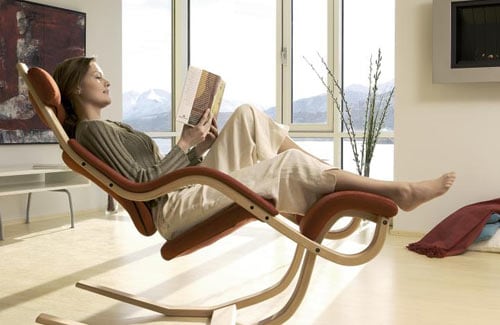 The Luso Lounger by James Uren can be used in various ways, like as a chaise, bed, lounger, chair, and footstool. The asymmetrical form gives it a unique look and makes it a smart piece for someone with multiple needs.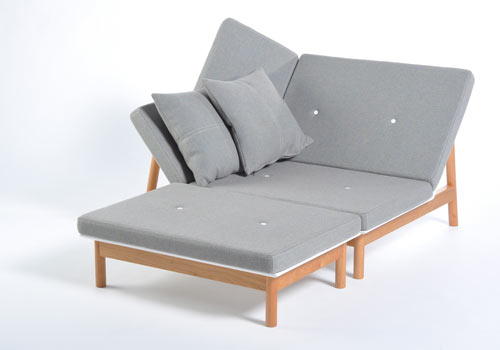 The My (top) and the Roo (bottom) were designed by Ulla Koskinen for Finnish company, Woodnotes. The minimal design is like a modern day bean bag chair for adults, minus the tacky fabric and design.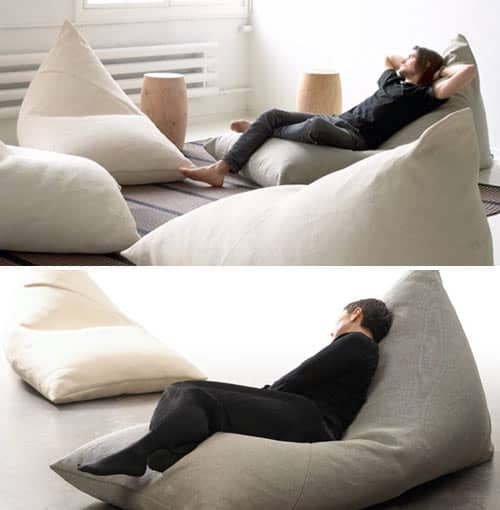 Where's your favorite place to curl up and relax?