Relax and enjoy in the warm summer days in your own tree swing. All you need is a big tree and a little creativity. Here are 10 ideas of how to build a beautiful tree swings…
1. Use old tires and paint them in any color you want.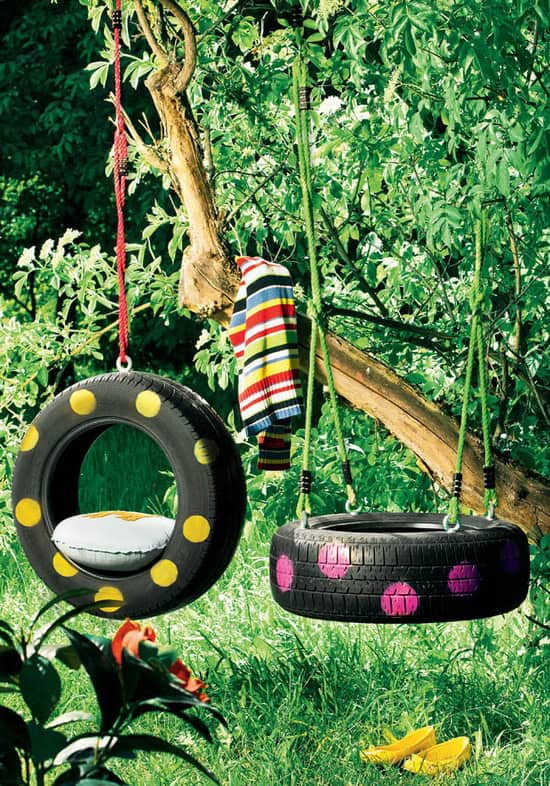 2. With just a bit of rope and wood you can have a happy summer.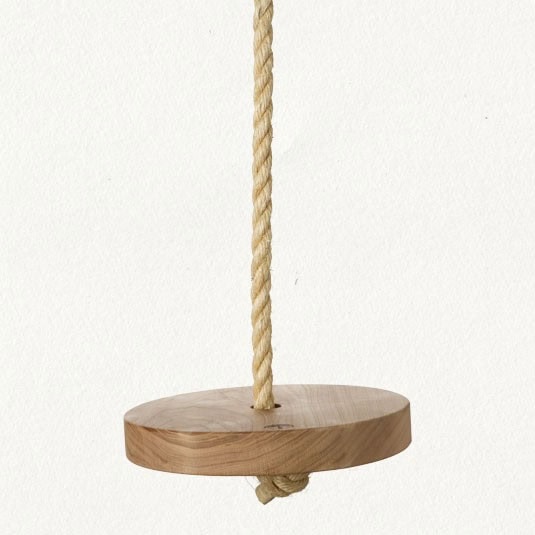 3. Make a comfortable swing with pillows.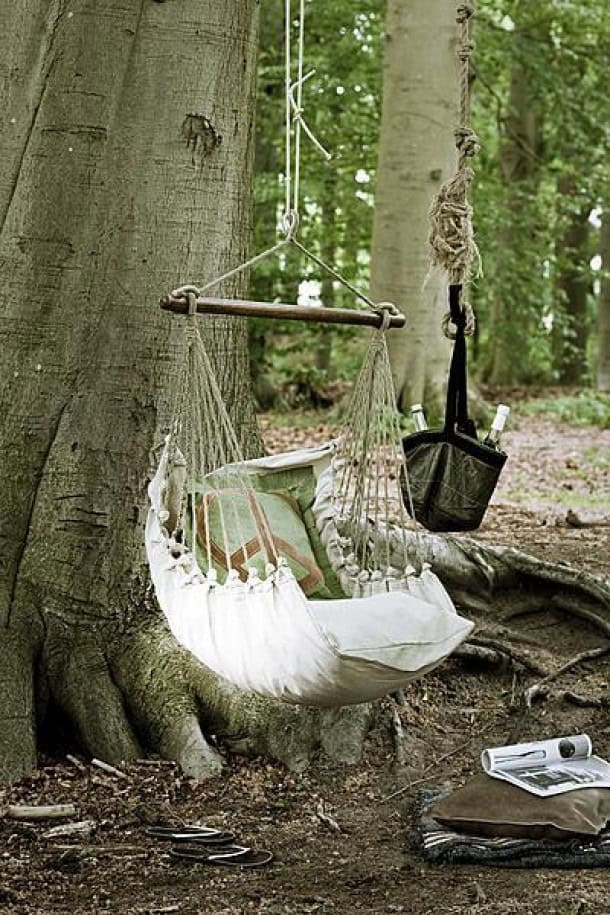 4.A swing made out of wooden pallets and ropes.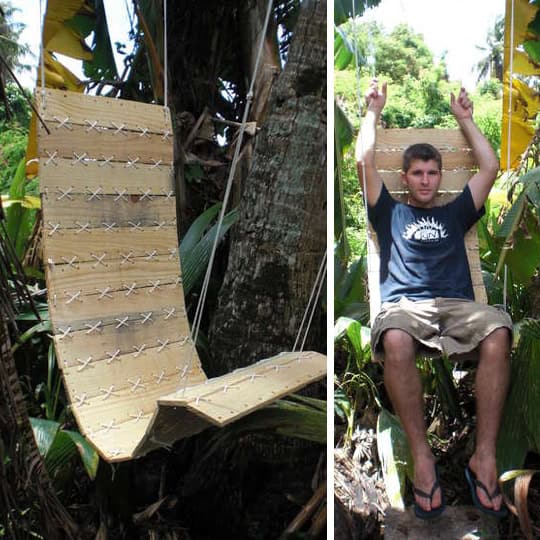 5. Make a simple wooden tree swing.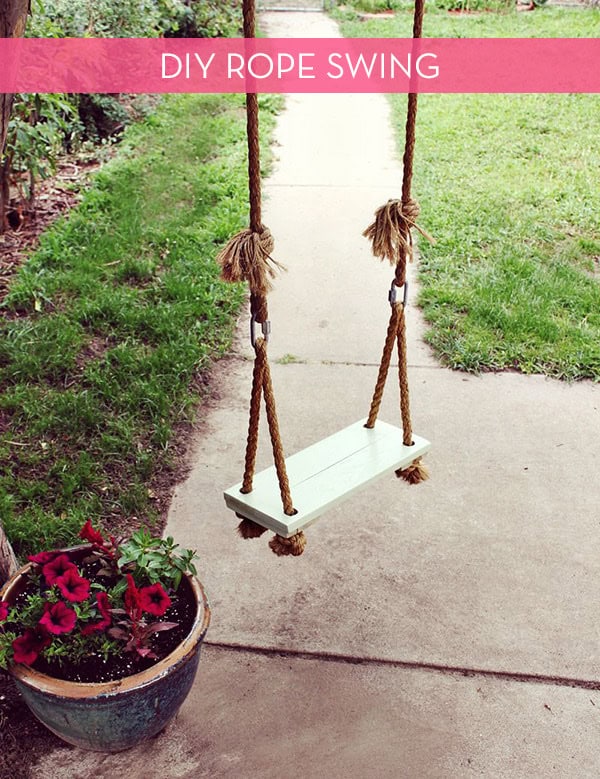 6. Old round chair with pillows can make a great tree swing.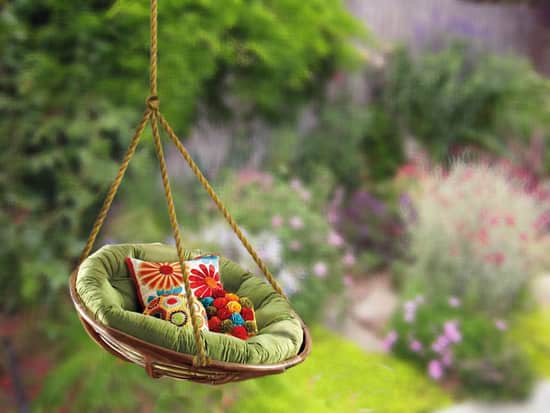 7. Very interesting idea, dining room chair tree swing.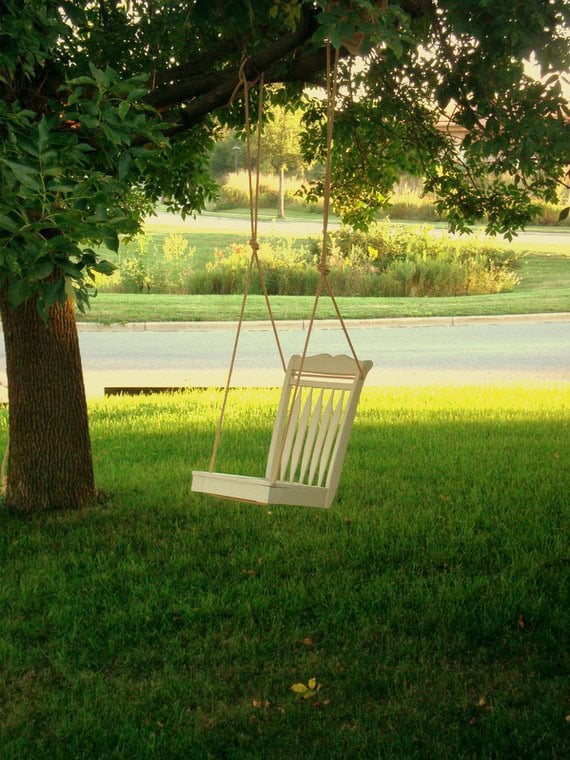 8. Lighten up your yard with colorful tree swing.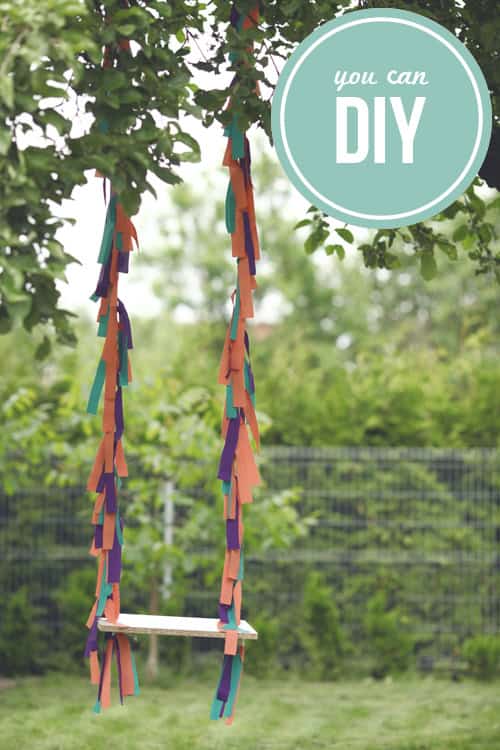 9. Cool idea. Use your old skateboard for a swing.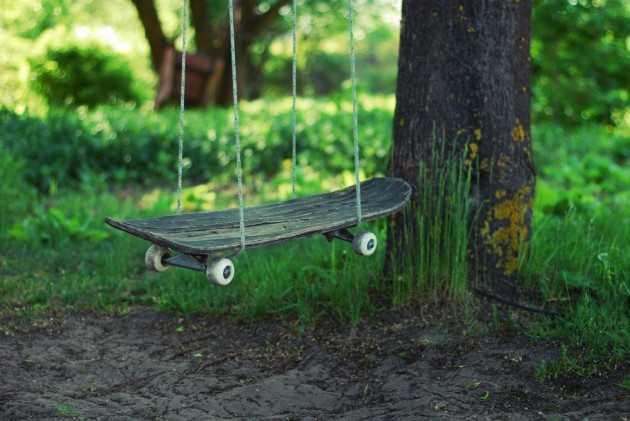 10. Reuse the old swing chair and paint it with your favourite color.