If you're due to retire from work soon, you might be looking forward to spending your free time taking up new hobbies. Establishing a workshop in your garden is a great way to provide a place for pastimes like woodwork and crafting; read on for a guide to the essentials your workshop will need.
A suitable space
Having the garden as the site for your workshop is a useful way of making the most of the outdoor space throughout the seasons, but you'll need to think about the sort of building you can use to protect your materials from the elements. A shed, summerhouse or log cabin are all ideal choices, whether you already have a building in place or need to invest in something new.
The amount of light that comes into the building might impact on your hobby, so take a look at sheds and cabins with windows. If you're happy to use a shed without windows, you might need to invest in some sort of lighting for the more detailed aspects of your pastime.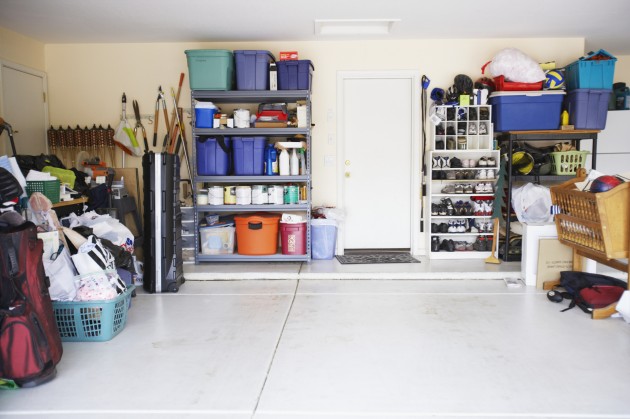 ThinkStock
A workbench
You'll need an appropriate work surface for your hobby, so think about investing in a workbench. These are typically made from wood and metal and there are various models available to hold different weight capacities. As well as regular length benches, you'll find longer length alternatives and work stations with more than two levels or additional features like built-in cubby holes.
There are both light and heavy-duty workbenches to choose from, depending on your hobby, and some are designed with specific purposes in mind, like attaching a heavy duty bench vise. You'll also find options with wheels if it's important that your workbench is mobile; perhaps you need to complete some jobs in the open air for extra ventilation, for example.
A selection of tools
The tools you need will depend on the hobby you choose to take up. For a crafting pastime, you might require a variety of different types of paper or cardboard, glue, special pens or paint and a selection of embellishments like buttons, sequins or beads. Hot glue guns, embossers and guillotines are just a few of the other items your hobby may require.
If you're planning to take up woodwork, meanwhile, clamps, saws, chisels, drills and hammers may all be necessary investments; if it's painting you have your heart set on, you'll need an easel, a comfortable seat, canvases and paints, as well as extra tools like palette knives or silk painting apparatus.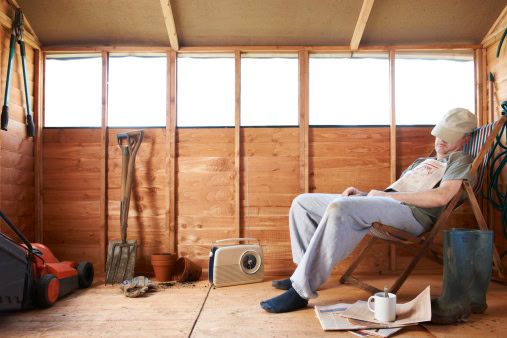 ThinkStock
A place for everything
Vital to ensuring you get maximum enjoyment from your hobby is to make sure that there is plenty of storage on hand so you can keep the space ordered. Shelving units and workbenches with built-in cupboards can be useful for storing materials, while lockable units might be a better option if some of your equipment is valuable or dangerous.
Plastic boxes that stack one on top of the other can be useful, while storage bays with flat pack cardboard boxes can be handy if you need to store lots of small things in one place. Heavy duty storage units, bin trolleys, plastic compartment cases and folding crates are all among the other storage options you could consider when kitting out your garden workshop.
ThinkStock