If you've got dreams to live in a tiny home, or you've recently downsized and need to make the most of your space, there are a number of things you can do to create a comfortable living environment. You'll want to create a personal space that's functional and with a few simple design tips, there's no reason why you can't!
Fold Down Furniture
In order to give yourself as much floor space as possible but without having to sacrifice dining tables and seating areas, consider purchasing furniture that will fold away. This will help you to store this furniture away when it's not in use, providing you with an instant solution when you have guests coming over for dinner.
You can get even more creative by creating your own folding furniture designs by having dining tables, desks and benches that fold into the wall! With a bit of imagination and DIY skills, you can soon create features that will provide you with all of the surface space you need but without eating up into the space in your home.
Another great item of furniture is bean bag chairs, with many companies creating full sofas that you can utilize in your home (find out more about Sack Daddy here). Because they're soft and can be easily moved, they're great for furnishing play rooms or lounges as they're not clunky pieces of furniture that will get in the way as you move around the home.
Use Your Walls
One problem with tiny houses can be the feeling of clutter as people often laden sideboards and kitchen surfaces with all of their accessories as there isn't enough room to store them. However, try not to forget just how useful your walls are! These are great places for hanging accessories and tools on when they're not in use, i.e. a few hooks for your cooking utensils near your cooker. This creates efficient storage facilities that don't clutter your sides and create a focal point on your wall.
For bulkier items and walls that aren't being used, consider installing some shelves.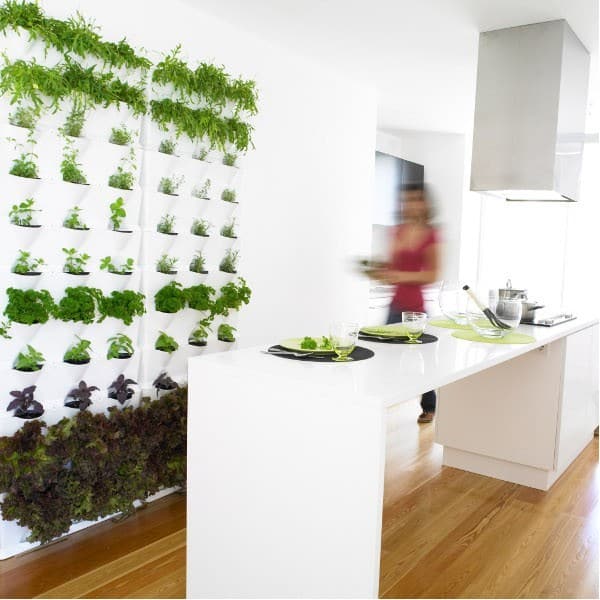 Decorate with Light Colors and Windows
In a small home it's important to create a feeling of space, even if there isn't much, and using light colors and mirrors can help you to do this. It's particularly important to keep your ceilings and walls painted in light colors as this will help to create an expansive, spacious feeling where dark colors could make your room feel claustrophobic. If you do want to go dark, do this on the floor as this won't detract from the lighter colors on the walls.
Mirrors also give the illusion of space and if you can place these in strategic positions around your home, this is exactly what they'll do. Place them in areas that will help to add to the room visually, including full-length mirrors in your bedroom. Some people even choose to turn an entire wall into a mirror, which is a great idea if you don't need the wall for storage. Mirrors also help to project light around the home, adding to that airy feeling.
Create Spaces That Have More than One Function
In a small home, it's important that each and every space is utilized effectively and this may mean using one room for more than one purpose. In a larger home you may have a lounge, study and bedroom, but if you're downsizing considerably you may find that you need to turn one room into a space that you can do all three of these things!
For example, you may sit on the sofa during the day to do work and in the evening to watch TV before folding the sofa out into a bed to sleep on! You could also create a folding kitchen table that goes back into the wall when it's not in use or a bed that has additional storage underneath it so you can pack away bits and bobs that aren't required on a daily basis. However, don't use this as an excuse to hoard things you don't need! Downsizing and living in a smaller home is all about creating a minimalistic way of living!
There really are some great possibilities available to owners of small homes, particularly now it is becoming increasingly popular to downsize. With some creativity and simple DIY skills, you can utilize each and every space in your home so you can enjoy all of your leisurely activities in style!
Ellis Greenwood would actually struggle to swing a cat around her tiny apartment, if you'll excuse the expression! However, it's a home, and it's hers so Ellis is making the most of it!