If your has a garden then you know how much pleasure it can give you. Not just the ability to sit out in the sun, enjoying a cup of tea or a drink as you read the paper or survey your domain, but a lot of the pleasure comes from actually creating your garden. It could be as simple as deciding what to plant, removing the weeds, and witnessing all of your hard work bloom into life, or perhaps you may decide to tackle something a bit more challenging. Your garden has unlimited potential and with a bit of imagination, some hard work and investing some time and money, you create some pretty amazing landscape features in your garden that will not only look great but will also add value to your home.

A lot of these design features can be created with the tools that you probably already have in your shed, but in this article we take a look at three projects in your garden that might just require a bit of extra muscle.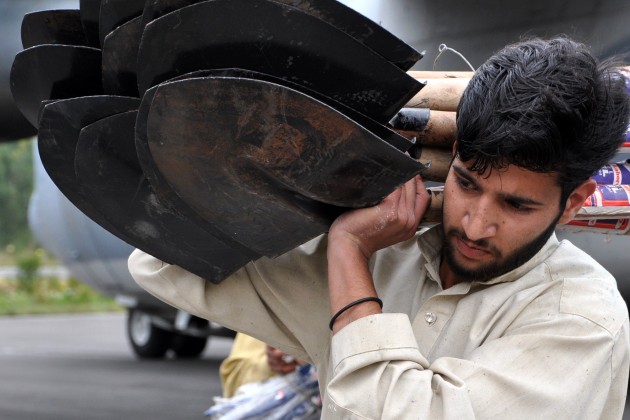 The water feature
Of course water features come in all shapes and sizes, and if you only have a small garden you are probably looking at something relatively modest that trickles away happily in the corner of your courtyard. If you have a bit of space to play with, then a water feature is a fantastic project to get your teeth into. The first step is to sketch up your design, work out the gradient you need to get the visual effect you are looking for, work out where the water will come from and how you will recycle it. The more elevation you can get in your construction the more dramatic the impact you will create. Think rocks and boulders. Mini excavators are good fun to use for a project like this.
The asphalt drive
A smart, stylish driveway into your home creates a great profession and is always something that impresses prospective buyers. Asphalt is a low cost solution that is durable and looks good. You'll need professionals with specialist equipment to lay the asphalt, but you can save money by preparing the surface or bed of the driveway yourself. Remove any existing driveway material and create a smooth flat surface. There needs to be a slight gradient so that the water will drain away easily. Hire some proper digging equipment to make this job easier.
The garden pond
It doesn't have to be enormous but a pond of water hidden somewhere within your garden can be really special – especially if you manage to keep a couple of fish in there. Think about keeping the water moving and fresh so that it doesn't become a stagnant cesspool. You also need to think about safety – especially if there are young children involved. Depending on the size of the pond you are creating you may need a small earth mover in order to create a solid basin that you can then line with stones to create a natural, woodland feel.
If you have the time and the energy then your garden can provide the canvas for a wealth of design projects that you can get your teeth into. All you need is the right tools and a bit of imagination.