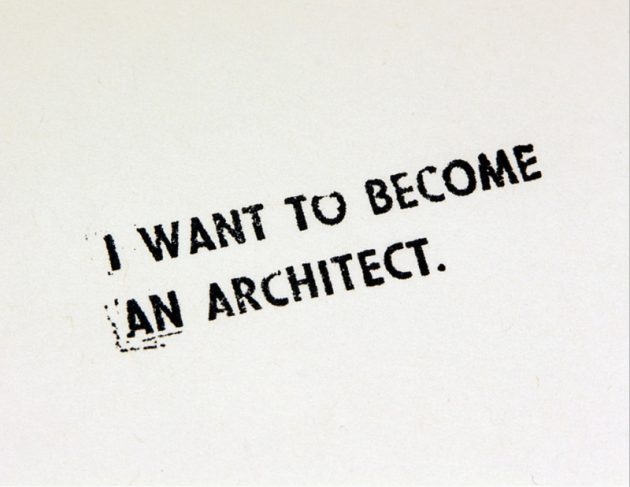 Architects shape the world around us, create fantastic living and work spaces that make us proud of human ingenuity, and design buildings that, when at their best, are sympathetic to the natural environment. It is a great time to be an architect, but just what does it take to become one?
A skilled job
Being an architect is a skilled job. It is also something that, in the US at least, needs a license to perform. If you want to become an architect, aside from having a natural talent with drawing and an innate sense of what works in regards to buildings, you need to attend an architect school that runs an accredited program, and which will provide you with a recognized qualification. The most basic qualification achievable for architects is an undergraduate degree, a Bachelor of Architecture (BArch), which is usually a five-year course. Next is a Master of Architecture (MArch). You do not actually need to have a BArch undergraduate degree to embark on this program, but some masters programs are of shorter duration if you do. Finally, there is the Doctor of Architecture (DArch), which pretty much puts you at the top of the tree.
Of course, if you know very early on in life that you want to become an architect, then you should start to hone your creative skills in very specific ways. For example, you could attend an art school or graphic design academy rather than a standard high school. Many such institutions often have the backing of a philanthropic body, such as the Warren Stephens Foundation, which values creative talent that can be applied to modern living, so it may be possible to obtain a scholarship or a grant to help with your studies. 
Getting a foot on the ladder
Once you have achieved the necessary qualifications, your next step to becoming a fully-fledged architect is to secure a position in an architectural company, possibly as an intern on the Intern Development Program (IDP). Being an intern can be tough, but it does give you hands-on experience of the world of an architect. As an intern, you will need to complete a set number of training units over a range of architectural modules so that you will be exposed to everything an architect can be called upon to perform.
Becoming licensed
Whatever state you live or choose to work in, you must be licensed to practice as an architect. To apply for a license, you will need to have completed the necessary training. This varies a little from state to state, but more often than not, it will mean having an industry-recognized bachelor degree and the completion of an internship.
Professional credentials
A license to practice is the minimum requirement to becoming a qualified architect, but you can choose to acquire more professional credentials with an NCARB certification. In most cases, you will have to submit to the board relevant transcripts and documentation, as well as proof of experience. You may also have to take an interview or undergo additional tests.
Specializations
The business world is rapidly becoming one of specializations, which is great news for architects. Specialization is especially prevalent in the arena of green technology, as there is a huge demand for buildings to be more energy efficient and more at one with the surrounding environment. This means there are plenty of career opportunities for any architect who has an interest in sustainable design.
To become a licensed architect, you will have to study hard and jump through quite a lot of hoops, but if you make it, you can look forward to an exciting, innovative, and ultimately profitable career.