As more smart homes come onto the scene, keeping up with relevant technology and interior design trends is quite the large task. Although some of these tech devices are far from what we would ordinarily consider beautiful contributions to an interior design layout, we have come across some gadgets and functional decorating ideas that can make designing your smart home positively genius, while still looking good.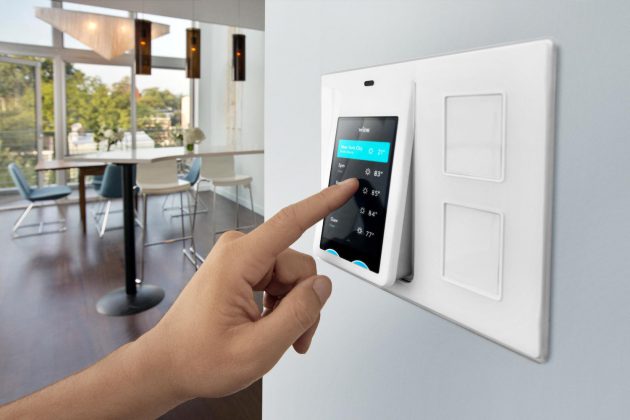 COOL AND PRACTICAL
Not just a fridge… the Family Hub refrigerator by Samsung will give a cool, contemporary class to your kitchen, it will help you avoid losing any grocery list. This refrigerator not only has a practical four-door design, but it is fitted with a Wi-Fi LED touch screen that controls food management and simplifies your busy life. The console includes a built-in camera that allows you to see what is in your fridge, which can be accessed remotely via your mobile phone as you're on the go. It also contains a "family hub" sharing center that allows access to calendars, notes, and photos – also remotely accessible via mobile. If that wasn't "smart" enough, it also includes an entertainment system to stream TV and music.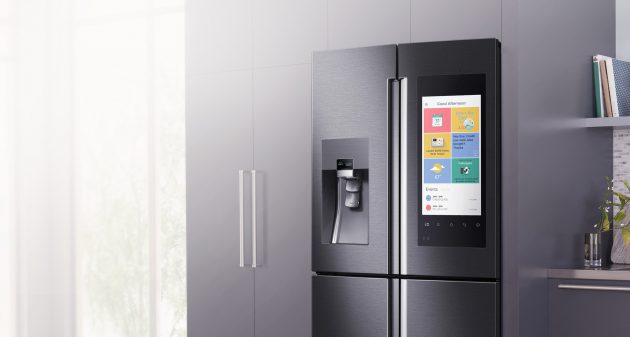 HELP FROM THE WEB
There's even a smarter way to design your home, whether with smart home elements or general interior design. As most of us know, using a service like this for templates regarding making a website makes things a lot simpler, so doing the same for designing a house should be just as easy, right? Called the SMART Interior Design app, users can position furniture around a room, then create a template to share with family and friends. For those who can't visualize everything so well in their heads, this is the perfect solution. Watch the video below to see how it work.
SPEAKING THROUGH SOUND
Gaudy speakers are out of vogue, which has lead a lot of people to design built-in speaker systems in ceilings and cabinetry. However, Soundwall offers a solution that is as pretty as a picture, and a whole lot less work. Combining the allure of a painting or your favorite photograph with the technology of an advanced sound system, this smart home gadget is a real dream item. It allows you to decorate a space to your specific taste, while also being practical and functional. Merging your exquisite pallet for fine art with the technology needed to keep up with your trendy and active lifestyle, this smart home gadget is a must-have.