Rooftop gardens usually have a smaller space or floor area compared to other parts of the house. Because of this, people have a hard time trying to figure out what to do, how to improve their garden and how to make it look bigger.
There are 101 ways for you to make your garden look bigger than its actual size. But in essence, all you really have to do is to make use of your imagination and utilize some of the things that you can find in your house. Of course, you have to use the right furniture and select the best accessories in order to manipulate how the size of the garden looks like.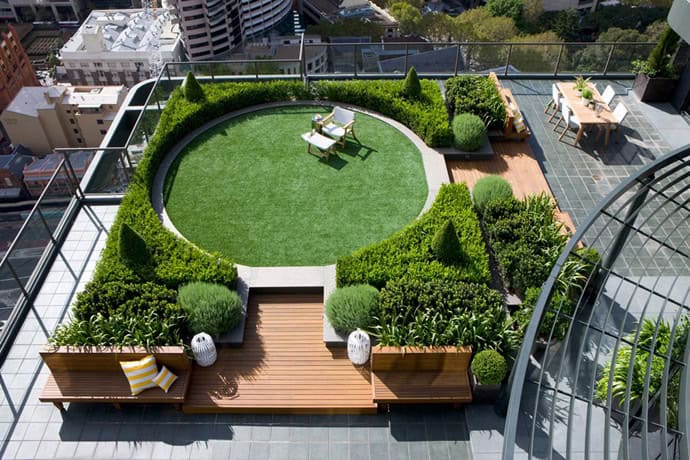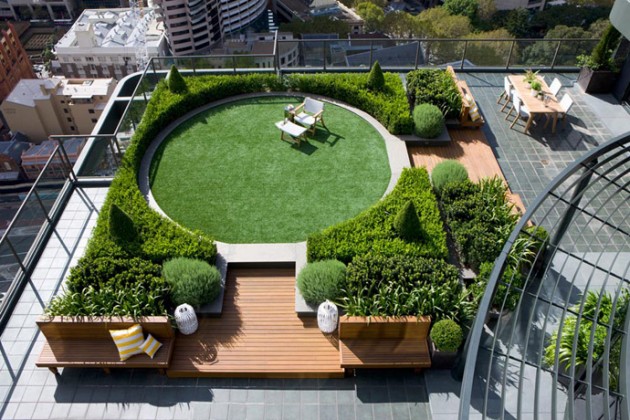 Some of these 101 ways that you might consider doing are easy to follow and maintain. These include:
The use of big planters or flower pots and arranging these along the perimeter of the rooftop floor will help distort the area of the garden. You can put the furniture in the center of the garden. Having them in one place will make way for more space.
Use vertical space. You can hang flower pots or planters on the wall. You can also place some of these on the floor. But remember, it's better if you use 60% of the vertical space and 40% of horizontal space in arranging the plants. This will make your garden appear bigger.
If your rooftop is enclosed by walls and roof, arrange your furniture right at the wall to make the wall a part of the background. You can do the same with your planters or pots, too.
Use foldable furniture, like tables and chairs, and place it at the center or at one corner. Foldable furniture is usually lightweight and easy to handle. It can easily be moved; so when you want to make adjustments, it'll not be that hard.
Place a big mirror on the wall; this will make the garden look bigger. The mirror can also be hanged in a place where the sun's light can be reflected.
A rocking chair or a lounge can grace your rooftop garden. Having one will make the garden look more like a space for relaxation, which it really is.
A coffee table and two chairs are perfect if you want to take your coffee in your rooftop garden in the morning or at night. If you have them though, minimize adding other furniture.
It is also important to note that you don't overstock your garden with furniture. It will not only clutter the area, but it will also make it look smaller than it actually is.
There are many furniture shops that manufacture different furniture to meet your different needs. If you need high-end furniture, you can personally visit the store or check Jardin de Ville outdoor furniture. They have a wide collection of simple and elegant outdoor furniture that will be a good addition to your rooftop garden.