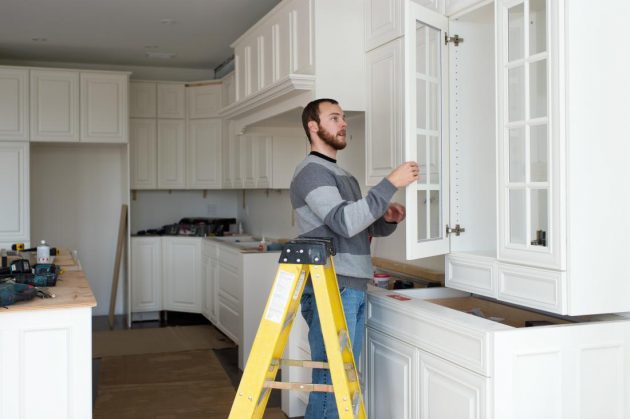 We live in a time where making our homes as comfortable as possible is a necessity rather than a luxury. Property modifications require an investment, but upgrading to a brand new property is a significantly larger expenditure. Given the uncertainty of the market, the lack of will to pay for a higher mortgage rate and the increasingly challenging nature of securing a sale, optimising our properties to suit both our own tastes and potential future buyers is a challenge not to be taken lightly.
Andover, our town of residence, has characteristics that make it a unique and pleasant place to live, but with migration mainly taking place in the big cities, properties need to be maintained and enhanced if they're going to secure a valuable sale or keep our families comfortable.
Luckily, elevating the value and comfort of your property is easily achievable as long as you know where your investment is best spent. In this article, we'll discuss a number of ways to bring your property's value and style into this century. While some of these ideas may appear expensive, the return on investment will be immediately apparent when you next have your home evaluated.
Make Better Use of Existing Space
Many people seek out new homes due to a need to accommodate new family members. It's a huge investment, but an investment that could be reduced by extending the property in which you already reside. More importantly, an extension is a great way to increase your property's market value.
Build a conservatory – Building a conservatory is a great way to add extra living space to your home, but you should be aware that the job needs to look professional. You should use a comprehensive and reliable online directory to find a quality builder in Andover, and providing the end result adds a luxurious feel to your home, you'll see its value increase.
Consider a loft conversion – The number of bedrooms and bathrooms play a large role in determining how practical your property is for large families. A loft conversion is possibly the easiest way to add rooms to your existing property, and it could result in a value increase of up to £20,000 if done correctly.
Construct a home extension – Though you'll need planning permission and the patience to withstand noisy house modifications, an extension allows you to build space for the purpose of your desires. If you bear in mind the needs of your market, you could increase the value of your property to the point where the return on investment dwarves the cost of the required expenditure.
Make better use of the garage – Most UK households don't store a car in their garage, and that means the space isn't being utilised to its most efficient potential. Keeping a garage for storage often means you'll have less reason to dispose of junk, and that waste of space will only hamper your maximum asking price.
Modernise Your Interior
Due to the modern economic climate, home buyers – especially newcomers – are looking to purchase a home that requires little to no investment. Fundamentally, making sure your property is in good condition will make the biggest difference, but modernising your interior décor could prove to be an effective way to capture a quick sale. First-time buyers have varied opinions when it comes to style, and that's why aiming for a neutral look is at least worth considering.
Laminate flooring – The wooden look has survived for centuries due to its natural and earthy aura, and modern laminate flooring conveys an authentic image that's almost indistinguishable from the real thing. Attractive laminate isn't difficult to locate for a budget, but professional builders have an edge when it comes to the experience needed to install them flawlessly.
Neutral walls – It doesn't matter whether you've loved the floral patterns of your wallpaper for the last 20 years, potential buyers will likely have a more contemporary décor in mind. White and shades of cream are considered a wise makeover choice because even if a potential buyer wishes to decorate their own unique way, these neutral colours allow the imagination to run wild.
Upgrade your amenities – The costs that largely total our life's necessary expenditures include mortgage payments, bills and food. People are attracted to a kitchen they can picture themselves cooking perfect dishes, and being one of the most common room renovations, you could attract a lot of buyers by having a luxurious kitchen pre-installed.
Make the Outdoors Comfortable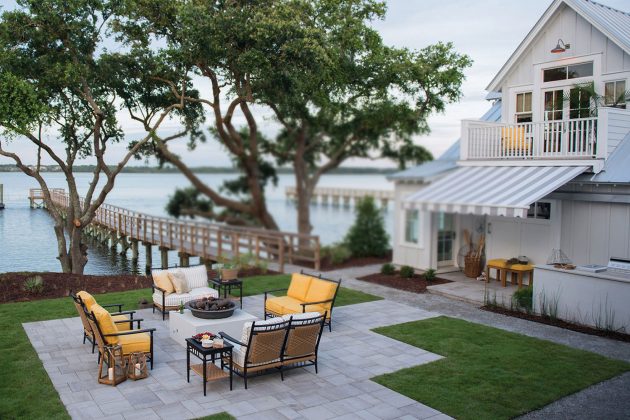 Our homes are there primarily to provide shelter and a place to dine, but when those rare great weather conditions come round, it's nice to have a place where we can relax outside, too. New home buyers might be seeking a property with an inviting garden, and it's an area where a few improvements could help secure a purchase.
Trim up – Selling your property might prove to be a struggle if prospective buyers are faced with an overgrown backyard. It only takes a day's work to cut the grass, trim the trees and flowers, and make the garden look as if it's meant to be enjoyed.
Consider paving – One similarity between the present day and 20 years ago is people are often too busy to make time for maintenance that could be avoided. A lawn looks attractive when well kept, but it might be a small factor that turns potential buyers away from your property. If a buyer wants to minimise maintenance tasks, a paved yard could be the reason they choose your property over somebody else's.
The property market has proved volatile in recent times, but regardless of economic turmoil, people are still looking to purchase a property they can call their own. That means that you can still confidently take your home to market, so long as you take the steps necessary to make your home appealing to the modern home hunter.