Many homeowners renovate with nothing but their own comfort and enjoyment of their home in mind. This is perfectly fine, but what about renovating even though you are planning to move or rent out your home? Some renovations aren't going to provide a return when you decide to sell your house. On the other hand, there are many fixes that are considered to be a worthwhile investment that can, indeed, add value to your home. The following upgrades and renovations are ideal for homeowners who are planning to sell or even rent.
Kitchen
If you are looking for an investment that is most likely to add value to your home, start with the kitchen. Property experts like BairstowEves.co.uk/ routinely tell clients that kitchen upgrades are among the smartest investments they can make in their homes. Of course, you don't necessarily have to completely renovate the kitchen. Consider the condition of the floor or cabinets. If these elements are dated, update them with an eye-catching new look.
Bathroom
After the kitchen, the bathroom is typically a wise investment renovation. Bathrooms get a lot of wear and tear, so you might want to work on making this functional room more attractive. You can add features like a sky light, built-in storage units like an armoire, or swap the built-in tub for a luxurious stand-alone tub. The sink, vanity, and flooring can really date this room; you might want to look into updating these elements first. You might also add a small powder room in your basement or master bedroom if it doesn't already have one.
Open Up the Floor Plan
Open floor plans and large spaces are popular with home buyers today. If the rooms of your home are cramped, think about removing some walls and opening up the rooms for an airier setting. Great rooms that open off kitchens have proved popular with buyers, but you might consider combining your kitchen and dining room or your dining room and living room. A renovation like this could dramatically alter the appearance of your home's interior for the better.
New Windows
Savvy home buyers are well aware that old windows are going to need upgrading–and that's an expensive proposition. By installing new energy-efficient windows in your home, you might just sell your home more quickly–and for a greater asking price. Try to choose windows that complement the style of your home. Today's new breed of energy-efficient windows can definitely be a selling point for your house as buyers know that these features will save them money on monthly energy costs.
Improved Curb Appeal
If your landscaping is a mess, it is bound to turn off buyers. However, you also don't want to invest inordinate sums on a landscape that buyers may not want to keep up. Instead, install a low-maintenance landscape and invest in cleaning up the property. Remove trees and shrubs that detract from the attractive view of the home. You might also consider adding a new porch to dramatically shape up the home's front yard curb appeal.
New Roof
A new roof is a major improvement, but if your current roof is old and wearing, it can be a big turn-off to prospective home buyers. Installing a roof is a great investment in the property, and one that you can work into your asking price. Again, you'll want to add a roof that enhances the look of the home. If the roof is old and you choose not to replace it, you can almost count on prospective buyers trying to negotiate down your asking price based on that.
Add a Room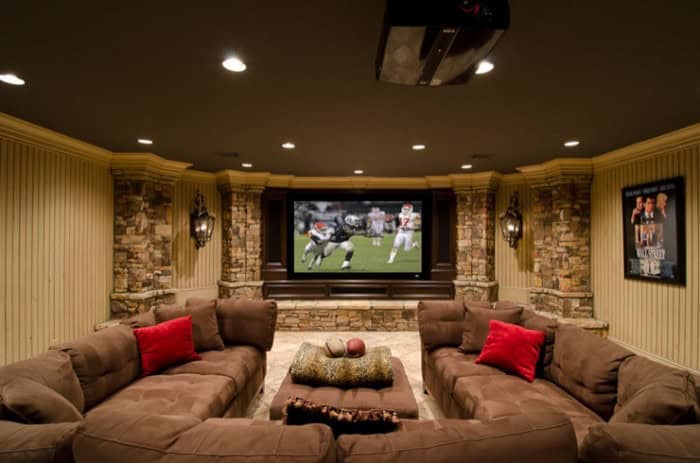 If the basement or attic of your home is currently unused, consider finishing these spaces so you can market them as added rooms. These areas can make ideal office or bedroom spaces. Insulating them, adding ductwork and walls, and polishing up the décor will go a long way with buyers. When you add new rooms to the home, you can definitely expect some return on your investment.
Although many renovations won't garner much return when you sell, these are most likely to impact your asking price positively. Be sure to keep track of what you spend so you can add this figure to the cost of your home when you list it for sale. Renovating isn't always pleasant, but these upgrades are sure to be worth the effort–and the cost. Consider them when you are looking for ways to invest in your home.
Ted Bryant is an experienced DIY enthusiast who enjoys sharing his tips and ideas with an online audience. He is a regular writer for a variety of property and DIY websites.