When you think of a garden shed you may picture a dusty old heap gathering green mould down at the end of the vegetable patch. But in actual fact a garden shed today can be so much more than just a garden shed. Traditionally used as just a place to keep the lawn mower and the kids' bikes, the difference today, especially with smaller modern houses, is that people are looking for extra outside space which is stylish and attractive as well as functional.
Perhaps you do need storage for all the garden tools and other stuff which you can't fit anywhere in the house, or you are coveting the idea of having a cosy private place where you can go to enjoy your hobbies or just to read quietly. Working from home is a growing trend and an outdoor room of some kind is the ideal solution.
Whatever your needs and intentions for this outdoor space, the new garden shed needs to be strong, durable and able to withstand all that the weather can throw at it.
Log Lap or Ship Lap – which is better?
Garden buildings, from the smallest tool shed up to the most sumptuous entertaining room, are generally constructed in a similar way and all outdoor wooden buildings will have cladding. This a term which refers to that part of the construction which serves the purpose of preventing infiltration of and damage caused by rain and wind. Therefore the cladding plays an important part in protecting the shed or building. Two of the most popular and widely used types of shed cladding are log lap and ship lap and although they look very similar to each other, there are subtle differences which may influence your decision when it comes to purchasing your new shed.
Origin of the ship lap name.
Ship lap cladding has acquired its name basically from the ship building techniques of the past, where one wooden board or panel overlaps the one next to it. This technique provided the vital protection from the weather and also allowed the wooden panels to contract and expand naturally without warping or losing shape. Ship lap cladding is an extremely strong construction, weather proof and is pretty low-maintenance, providing you give it an annual coating of some kind of protective sealant or wood stain/varnish.
Rustic style.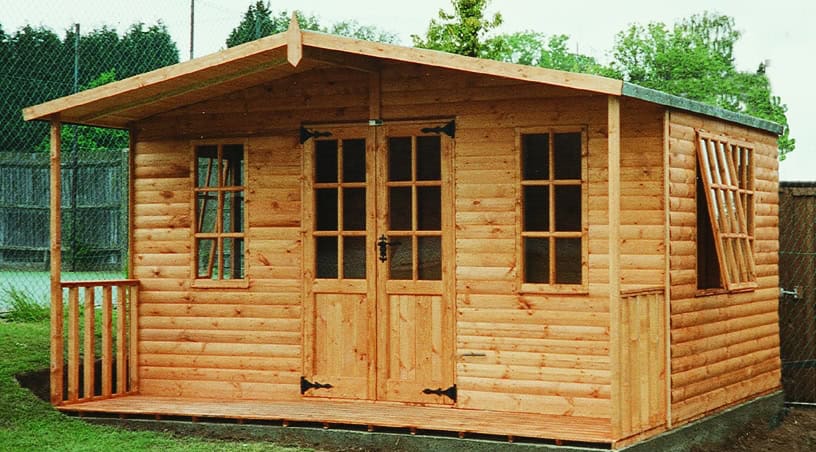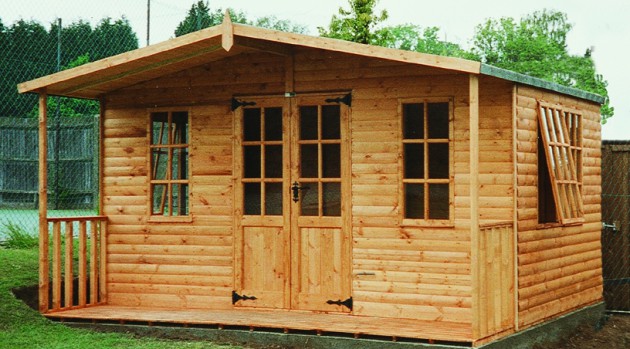 Log lap cladding is essentially of the same construction but has a slightly different look to it. The outer profile of the wooden boards or panels is that of a log, so your shed or building has the appearance of a log cabin. This is the ideal choice, then, for someone who prefers the more rustic look. The weather protection and strength are exactly the same as ship lap cladding however the log lap type cladding, because it is usually thicker, will be a little more long lasting. Both types will be built in a tongue and groove interlocking or overlapping style mostly, and will be able to repel water infiltration, so both types are more than ideal for our good old British weather.
In conclusion, then, the main differences come with the outer appearance of the boards and, concurrently, the thickness of the boards. Once you have decided which of these cladding types you prefer the only thing left to do is choose what size and style of garden shed you want. Let someone else do the hard work of erecting the shed or building for you, then enjoy.
This post has been supplied by York Timber Products, an established family run business specialising in garden sheds and all outdoor garden buildings.