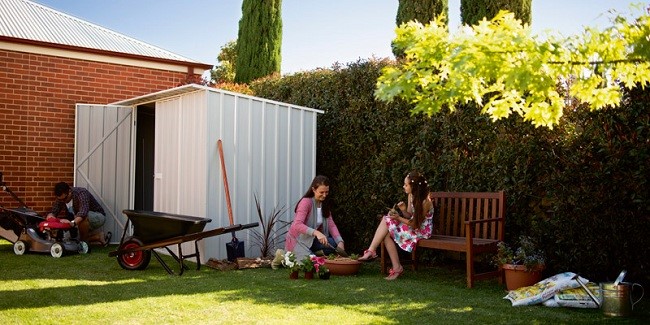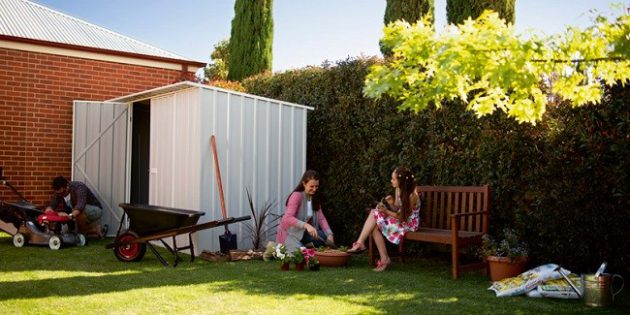 Nowadays, it seems homeowners rarely have adequate storage space, creating the increasing need for extra space. In case your garage is almost bursting at the seams, it may as well be time to consider the addition of a garden shed to your backyard. On top of solving storage issues, sheds could also be applied to a wide range of uses, including general organisation.
Considerations for the Designing of a Shed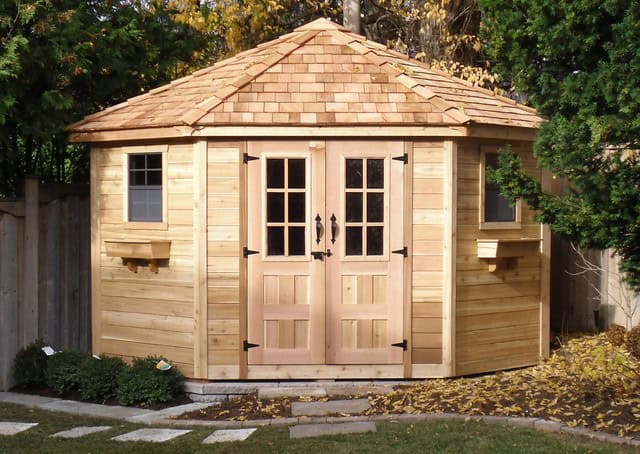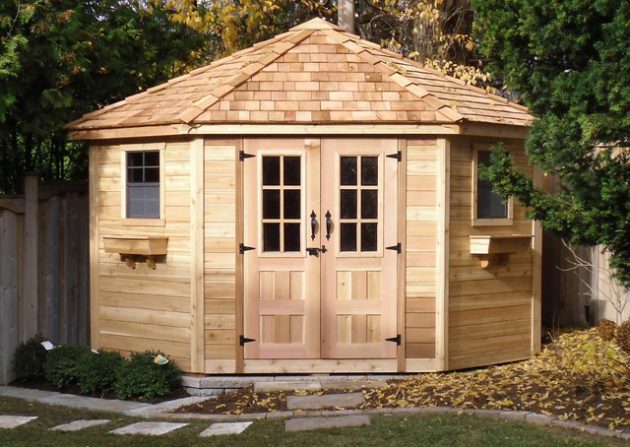 There is a variety of styles and designs for backyard sheds, ranging from the simple to the ornate. The considerations to remember when planning for a garden shed include;
Application: Although garden sheds are usually for general or lawn equipment storage, they can also make a great gardener's workshop or potting shed, with the other possibilities including a backyard retreat cottage, especially for writing or reading.
Location: When choosing the site for your garden shed, remember to take into account the setback regulations of the city or subdivision property line.
Size: you will need to decide how big your shed needs to be, and if the larger items you may have planned to store inside it will fit.
Style: Although most of the garden sheds ape the colour and style of main houses, it is possible to give a shed an entirely different look and feel.
Openings: you must additionally consider the size and placement of vents, windows, and doors, keeping in mind the fact that they should provide adequate light and ventilation to the shed and that your doorway should be wide enough to allow for the entry of riding mowers and any other equipment.
Building Codes and Covenant Restrictions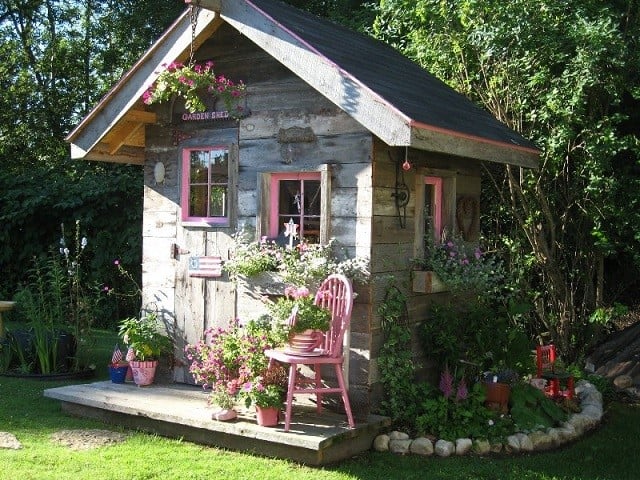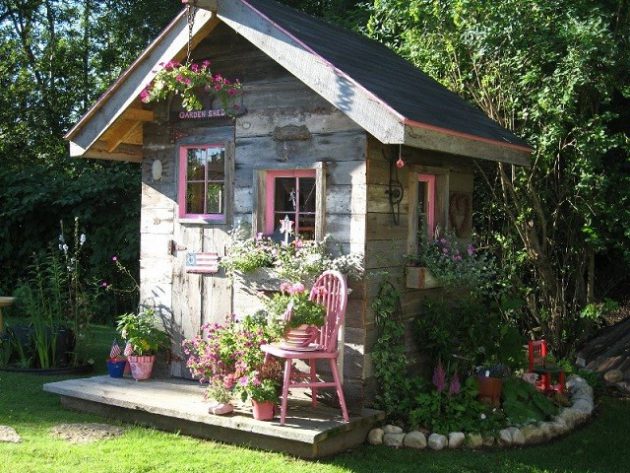 For the sake of convenience, a shed can be sited near the house, or tucked away in one of the back corners of your lot. Regardless of where you eventually locate it, a shed must always comply and conform to the building codes and subdivision covenants, making it important to check local building regulations and obtain a building permit prior to beginning construction.
Begin by reviewing the city codes as well as subdivision covenants to be positive sheds are permitted plus what the setback requirements are with regards as to how close the shed can get to property lines. Although setbacks are usually 25 inches from the side lot lines and 15 inches from the rear boundaries, local covenants and ordinances may vary. If no objections from your neighbours arise, it might even be possible to get a variance and build it a little bit closer to the lot lines than commonly permitted.
Options for Sheds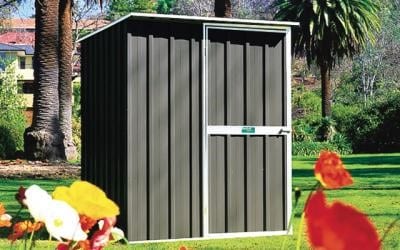 There are a number techniques for building garden sheds, these include:
Kits: Garden sheds are alternatively available in kit form from shed builders, providing an excellent do-it-yourself project even though the resulting work can always be hired out.
Prebuilt: This is where smaller sheds can be directly delivered as finished units to the site using trucks.
Custom: This is where you build your shed in dimensions and design of your choosing. You can also hire professionals to build you a shed.
Most of the companies that have been constructing custom sheds for a while will additionally have the hardware, plans, and accessories available, even on their websites. These companies also prefabricate most of the components used for the construction of sheds, including walls and roof trusses, right in their shops.
This practice allows for the assembling of the shed at the site in a matter of a few hours. Quality materials, such as solid cedar siding and pressure treated floor joists will typically be used in the construction of the garden shed. Experienced companies additionally offer unique know-how and insight related to sheds, which are major advantages over do-it-yourself projects.
Foundations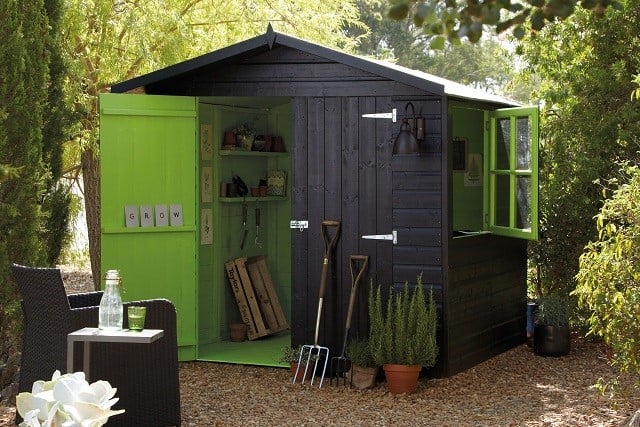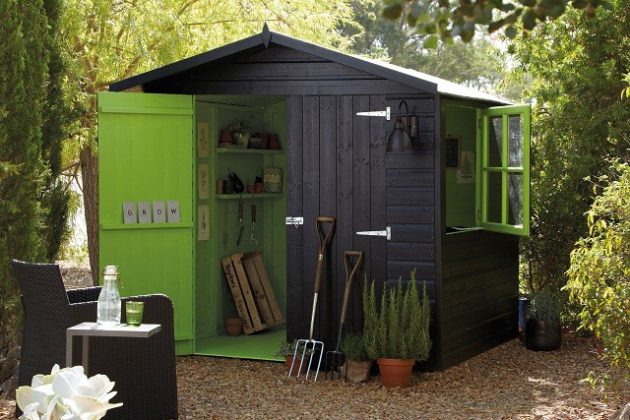 For a shed, the base will usually consist of concrete block piers or a poured slab, and if the building codes allow, you may apply an on-grade foundation for the smaller sheds which are usually less than 200 square feet. On-grade foundations utilise solid concrete blocks that are set directly on the ground, as opposed to the poured concrete footings, which makes them easier to build.
Regardless of the type of foundation you end up using, ensure your foundation is level and square, with the corresponding sides equalling each other in length. Measure diagonally, from one corner to the other to confirm whether your foundation is square and if the resulting measurements are the same, then your foundation is square.
Constructing the Shed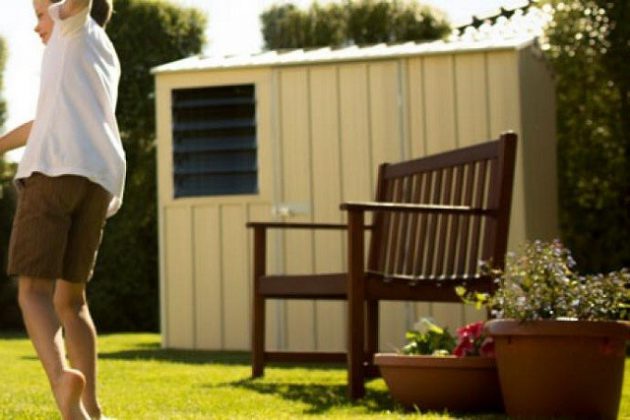 After your foundation is ready, you will need to place pressure treated sills on top, followed by the floor joists and topped by plywood flooring. After securing the floor, frame up and put the walls in place.
After which you will attach rafters or roof trusses to the top wall plates, and deck the roof area with plywood, then commence roofing. Fresh air is allowed into the building through a vented ridge located at the peak of your roof, together with soffit vents sited under the eaves.