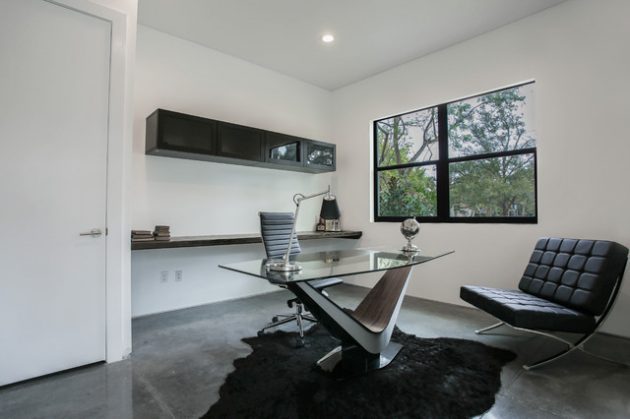 Have your ever thought about the design aspects of your office? The style and features matter more than you may think. When your office is designed well, it's a better experience for you, your employees, and your clients. The décor style and features make a statement about your business and its financial level within your industry and the economy.
Why the Design of Your Office Matters
No matter what industry your business belongs to, having a functional and beautiful office space is essential to your company's success. If you own a retail space, the aesthetics are the main thing that attracts new customers. Even if you don't work directly in retail, you may have a business where you regularly meet clients in your office space, such as a law firm or real estate brokerage. In this case, the décor and finish details make a large impression on your clients about your company's success and the level of service your clients can expect.
Even if the only people who regularly see the inside of your office are your employees, the office design still matters. Functional and stylish office space are designed and ordered around your business and how your employees work, whether this means a lot of common space for collaborative meetings, or quiet cubicles for intense research and work. When your office is well-designed and beautifully decorated, your employees will experience higher morale, more creativity, and a more positive work environment.
How the Process Works
When you contact a company that specialises in designing office interiors, you can expect a good amount of work to go into the design process. While the exact process will differ according to each designer, the basic steps are the same. The first thing to do is meet with a designer. Those at high-end, reliable design firms will take the time to sit down with you and learn about your company, your industry, your day-to-day operations, and your future goals. It's important for the designer to know what your requirements and preferences are for the design.
A good designer knows that the project isn't only about paint colours and furniture. The entire flow of the office must be arranged to improve your employees' comfort and creativity. A good design firm will do spatial analysis, and make calculations about time and efficiency to come up with a design that is extremely functional as well as stylish.
Once a design has been created, and you've approved it, the work starts. Depending on how much work is to be done, you may be able to continue your daily operations relatively unhindered. For larger projects, the designer should work closely with you to schedule the work in phases, so that you can continue to work, even if it's just in certain sections of your office space.
Hiring a design company to update your office area can be a great benefit to your employees and your company's success. A beautiful office is attractive to customers and instils trust. When your workspace is designed for efficiency, your employees will also be more comfortable, leading to better results.