Congratulations on your recent marriage! Now, it's time to address more practical matters like designing your first home together. Even if you were living together before you got married, it's always nice to update the property to celebrate your fresh start.
One of the first things you'll learn about marriage is the importance of compromise, including when you're designing your home. It's not always easy to agree on the perfect design. Those disagreements can turn into loud arguments, which is no way to start out your marriage.
It's always important to focus on the relationship, even while you're creating the home design of your dreams. As you settle into your married life and a new home, here are some tips for the newlyweds on decorating in harmony
Decide What You Like
The first step in any decorating scheme is deciding what you like, which is a little more complicated now that the two of you are joining your styles. Share your favorite color schemes and design styles with each other and see where you agree.
Don't be close-minded as your spouse shares his or her sense of style with you. You might be surprised at what you like when your spouse opens your eyes to new ideas.
Additionally, if one of you has more history in design, it might be tempting to take over the entire project. However, it's important to discuss your plans together and make sure both of you are happy with a decision before proceeding.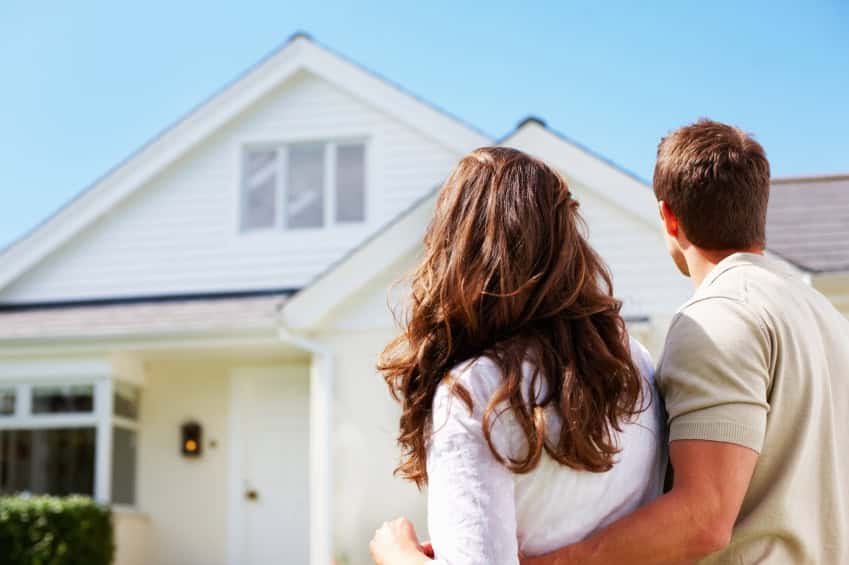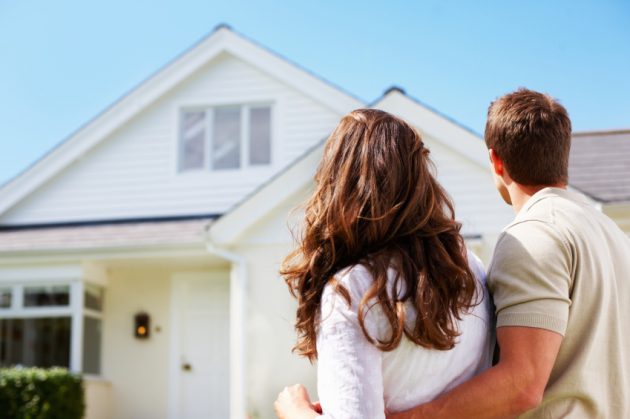 Set Your Budget
It's never wise to start a marriage by going broke. Make sure you can afford whatever style you choose for your new place. Don't worry if you don't have a lot of money. You can probably salvage some of your old furniture and décor, or make it something new. You can also find DIY projects or thrift-store finds that match your design interests.
You could also focus the bulk of your budget on a single room and only add small details to the other rooms. As you save more money, you can continue completing your decorations over time.
Choose Your Color Palette
The color palette will be the heart and soul of any room. If you don't shop with this palette in mind, you might end up with a conglomerate of furniture and décor pieces that clash.
There are many techniques for choosing the color palette of a room. You might pull from the flooring or start with a piece of art. The most common advice is to start with something you love. For example, if you love the combination of gold and aquamarine in your engagement ring, use it as inspiration for your home design. Simply pull colors from something you both love, and you're sure to develop a solid color scheme for your new home.
Window Shop
Spend a little time out of the house exploring things that you both might like. As you shop, create a judgment-free zone to limit contention. You can both express your opinions on something in a gentle way, but no one should laugh or say derogatory things about something the other likes.
You'll not only bond over this time spent together, but you'll also learn a lot about your style as a new married couple. You'll have plenty of ideas to bring home and make your own.
Learn to Compromise
There will be many things you'll agree on in the style of your home, but there will also be some disagreement. For example, you might feel like you can't live without a particular piece of artwork, but your spouse has little interest in it.
The solution is to compromise. You can get your artwork if he can get something else that he really likes. If done carefully to avoid clashing styles, compromise is one of the best ways to bring two design styles together.
Keep Memories Alive
Add personal touches throughout the home, focusing on memories that mean a lot to you as a couple. You might dedicate one wall to photos of yourselves or decorate your coffee table with scrapbooks. Ultimately, you don't want to lose the good memories that formed your love as you revamp your home.
Focus on the Bedroom
This is the most important room in the house for a new married couple, and as such, it should be given proper attention. Together, you can design a luxurious and romantic escape from the stresses of work and life.
If there's room in the budget, consider updating the master bathroom. At the very least, add some tasteful furniture, a new rug, new bedding, and lamps on your side tables. Updates to the bedroom can rekindle the romance and keep you on the same page with your designs.
Hire Someone Else to Decorate
If you and your spouse simply can't agree on the best strategies for decorating your home, you might consider outsourcing the project to an interior designer. They can help you compromise on your design styles and deliver a home that has something for each of you.
If you can't afford a major decorating job, get an hourly consultation. You'll meet with the designer to go over design ideas, then put the rest together yourself, occasionally consulting the designer throughout the job. This can be a great way to break ties and develop a long-term plan for designing your dream home as a newlywed couple.