There is no other room in a house that is bashed, battered, and banged up in the same way as a family kitchen. It is a wonder that they remain intact for so long, what with the pressures and strains that we put on them. From chairs scraped across tiles to melted rings on countertops from misplaced saucepans; your kitchen is tougher than you know.
In many ways, this is what makes it uniquely suited to be the beating heart of a home. It is the hardy core, the rock at the centre which draws everybody close. So, make sure that your family continues to have those rowdy dinners, deep kitchen chats, and silly table antics for as long as possible by investing in stylish designs and high-quality materials.
This guide to picking the perfect kitchen benchtop will ensure that your communal cooking space always looks beautiful.
Engineered Stone
The market for 'imitation' finishes is huge because they offer great value for money. Yes, it's a bit of a cheating technique to get a lavish look for less, but quality imitation materials are every bit as valuable as the rest. For example, engineered stone can be manufactured to look just like marble or polished concrete. It is almost indistinguishable from the real thing and it is highly durable. Stone benchtops are scratch, heat, and stain resistant.
Laminate
Laminate benchtops are ideal for tight budgets because they offer a diverse range of styles for an affordable price. Laminate isn't as strong or tough as stone, but it is a low-cost option. Like stone, this material can be designed to replicate all kinds of natural finishes. You can actually buy laminate that looks like stone, but it doesn't have the same weight or presence.
While older versions of laminate haven't been as convincing, laminate has come a long way since it was initially popularized by the brand Formica. Modern laminate has higher definition and enough color depth and resolution to accurately mimic natural stone. This results in better looking surfaces with lower cost and maintenance.
Stainless Steel
If you like the sleek and minimalistic vibe, a stainless steel kitchen benchtop might appeal to you. The standout benefit of steel is that it is naturally resistant to germs. As it is completely non-porous (unlike, for instance, wood), it cannot hide or conceal bacteria from dirty hands, food, bags, or anywhere else. If you wipe the surface clean on a regular basis, this material is the most hygienic surface that you can prepare ingredients on.
Timber
Timber is quite a traditional material, particularly for kitchens. It has been replaced somewhat, in recent years, by more artificial choices, because they are easier to clean. Yet, wooden surfaces can work beautifully in this space; they just need more maintenance. A timber benchtop needs re-sealing several times throughout the year to keep it hygienic.
Custom Finishes
This is, by some margin, the most expensive option for a kitchen backsplash. Any kind of custom or bespoke design, particularly over a fairly large area, is going to be costly. Nevertheless, you get what you pay for and there are some truly stunning custom finishes to be found on the market. As they're entirely unique, they don't even have to follow the rules of nature – check out copper plated timber for a little inspiration.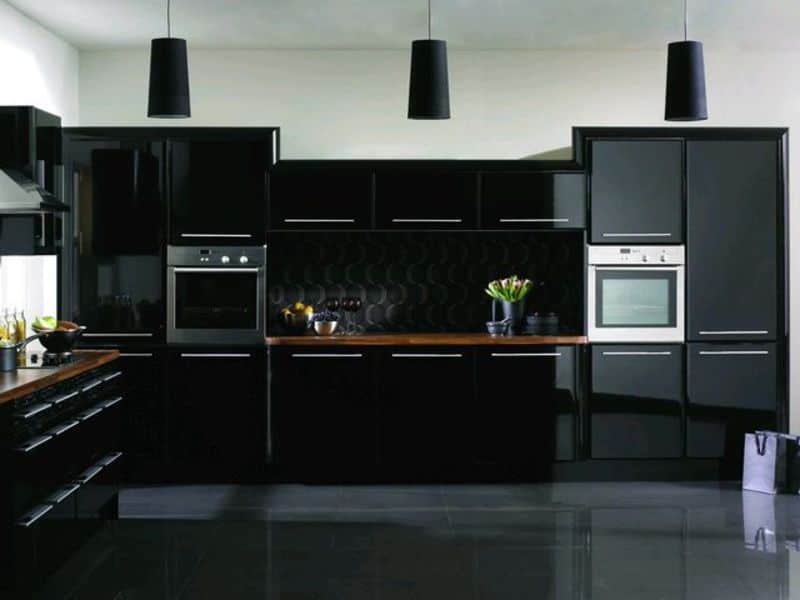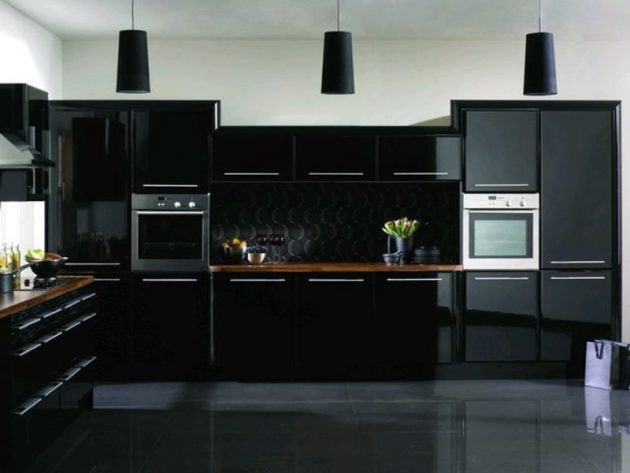 Porcelain Tiles
The visual appeal of porcelain tiles is quite substantial. They can instantly elevate a kitchen and give it a quirky, retro vibe. It has become quite stylish to use tiles that resemble subway walls. The effect is esoteric, witty, and adds a little personality to the space. Plus, porcelain is very good at resisting stains and has a higher impact tolerance than a material like ceramic.
Why Picking the Right Benchtop Is Important
As already mentioned, families tend to give their countertops and work surfaces quite a battering, without even realising that they are doing so. There is nothing wrong with this, per say, because that is what they are built for. The kitchen is a high stake, high-pressure environment where things can get hectic. However, to ensure that your benchtop can withstand the strain, you need to pick a tough, impact resistant material.