Do you have a garden shed that feels as if it is in disarray? Do you go inside and cringe when you see how messy it is? Do you sometimes feel like starting a project, go inside, and then turn around and not start the project at all because it is easier not to look around for something you need? If so, you need to organise your garden shed. Here are some ideas you can use to do this project over a weekend.
Sorting
The first thing you will need to do is sort your items into like categories. You may want to do some of this outside of the shed so that you have room to move around. Make sure you pick a weekend where there will not be any rain in case you do not have the time to put everything back inside your shed the first day.
Place garden tools in a pile. Put your soils and fertilizers together. Add in containers and flower pots. Like items go with like items. This will make everything easier to find in the end.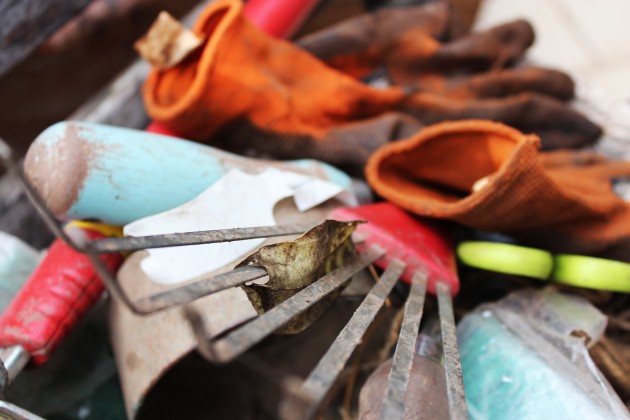 Hanging Items
You will want to create a peg board to attach on one wall inside your garden shed. This can be bought at any home goods store and is pretty easy to hang, using hooks. Purchase metal hooks to put into the holes on the peg board. You will want to hang your tools and anything that you use regularly. This will save you a ton of time when looking for certain items.
If you use these items all the time, you may want to trace around them with a permanent marker when they are on the pegboard. This way, you will see what you have not put back in its proper spot at any given time. This will help you keep track of your items.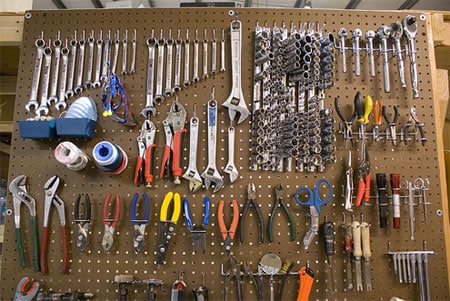 Shelving
Purchase a utility shelving unit to place inside your shed. These do not have to be huge. They make them in smaller scaled sizes. Put it together and place against the back wall of your shed. This will increase the amount of room you have inside your shed by getting some items off the floor. If your shed doesn't come with shelving, you can buy what you'll need from BuyShedsDirect.
You can also add a few stationary shelves in several locations around the shed. Any shelf you add to the interior of your shed will increase the amount of room that you have for placing your items.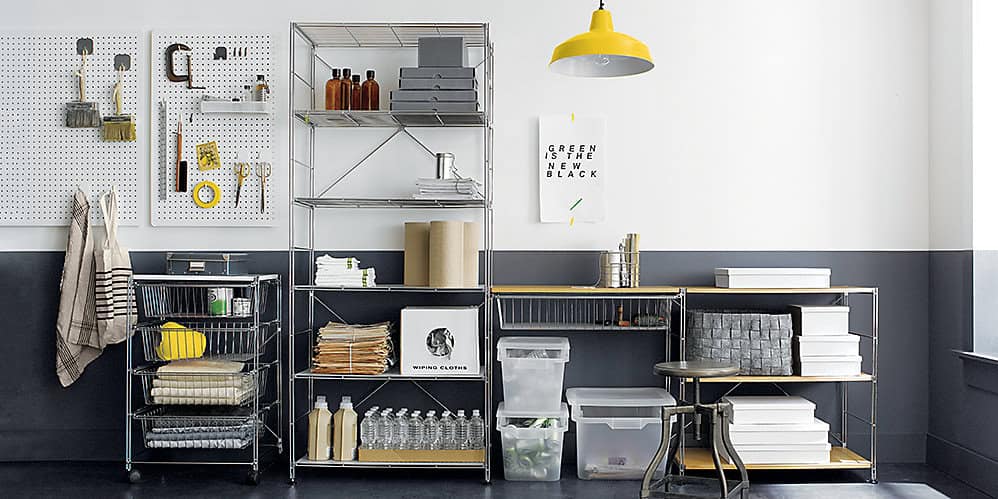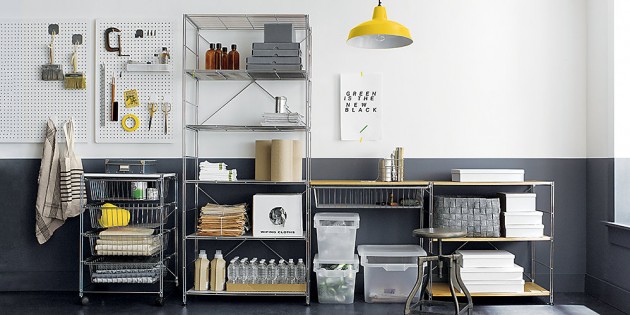 Ceiling
Add a few broom handle hooks to the ceiling or the back of your door. This will allow you to hang push brooms and shovels so that they are not making a tangled up area in the corner of your shed.
Still stuck for ideas? I found this Pinterest board full of ideas for getting your shed organised. All it takes is some time and effort, but it's well worth it. At least you'll have something to do this weekend!