Tiffany Lamps are famous for its bold stained color glass. Its handcrafted lighting works have hand-cut glass and exquisite patterns and designs.Natural themeincluding floras, fruit, vegetables, leaves, trees, garden scenes and insects are blended to produce fabulous inventions. Tiffany lamps bring natural elements indoors in a lovely way andimpart beauty and tranquility into people's living space far before life took place on farms, in fields, on riverbanks, and in gardens. Life without tiffany lamps equals to dishes without aroma.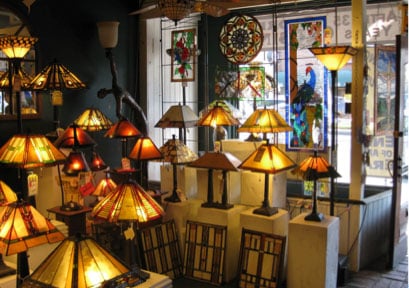 Unlike functional lamps which are made of metal, plastic or wood, tiffany lamps work better as home decorations. Table lamps or floor lamps ranging from 21 inches to 75 inches are the best ornaments for sofa or couch. They are perfect for bedroom, dining room, living room, and office or work place. Resin is the most common material used to build steady and solid poles. The round bases are sometimes crafted with delicate details so as to add a classic feeling. Tiffany lampshades display simple or complicated patterns, pure or vibrant color, dome or pyramid shapes. Plastic and stained glass are the main materials that are used to construct the shades. Surely, the later cost times higher than the former.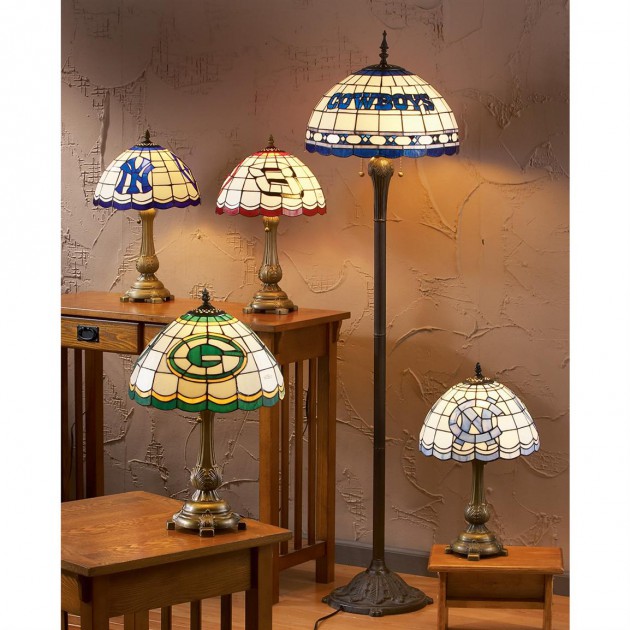 Tiffany Chandeliers suits for dining room and living roombest due to their large dimensions and eye-catching features. Consisting of two, four, six or twelve individual lights, tiffany chandeliers weighs heavily from 10 kilograms to even 25 kilograms. Though installment sounds a huge task, your house will look sumptuous whenever they are hung up. They will lighten up your home and in fuse your room with artistic atmosphere.With different styles in gorgeous patterns, various shapes, diverse holders, tiffany chandeliers go well with both modern and traditional home decor.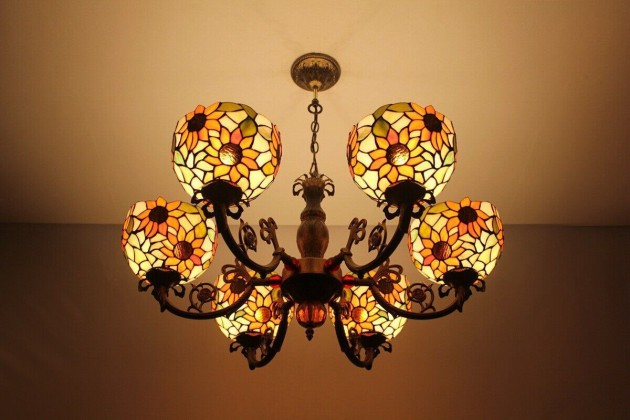 Tiffany flush mountsare splendidpieces thanks to the fact that they are able to change the overtone of the whole house. Most of them are composed of only one shade in round, dome or cuboid shapes. The brightness could be altered according to actual needs if only a dimmer is installed. With special outlook and easy installation, tiffany flush mounts are suitable for bath room, bedroom, dining room, hallway, kitchen, living room. Choosing the proper size, you may need professional electrician's advice.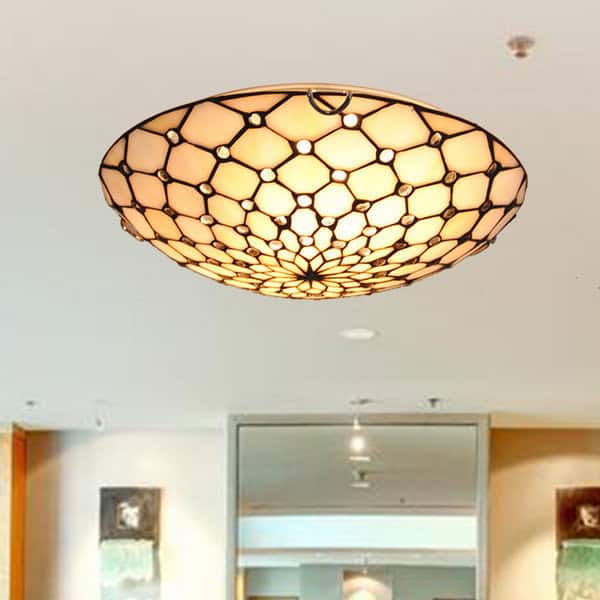 Pendant lights are always the first option when it comes to brighten up high ceilings. Solid iron chains bring people back to the old industrial age. Mediterranean style, retro style, antique style, and contemporary style are all available for customers to choose from. With sleek edges, subtle lines, and ambient lights, they bring the elegant warmth to every cornerin your home.Patterns like dragonflies, butterflies and flowers are among the most popular ones.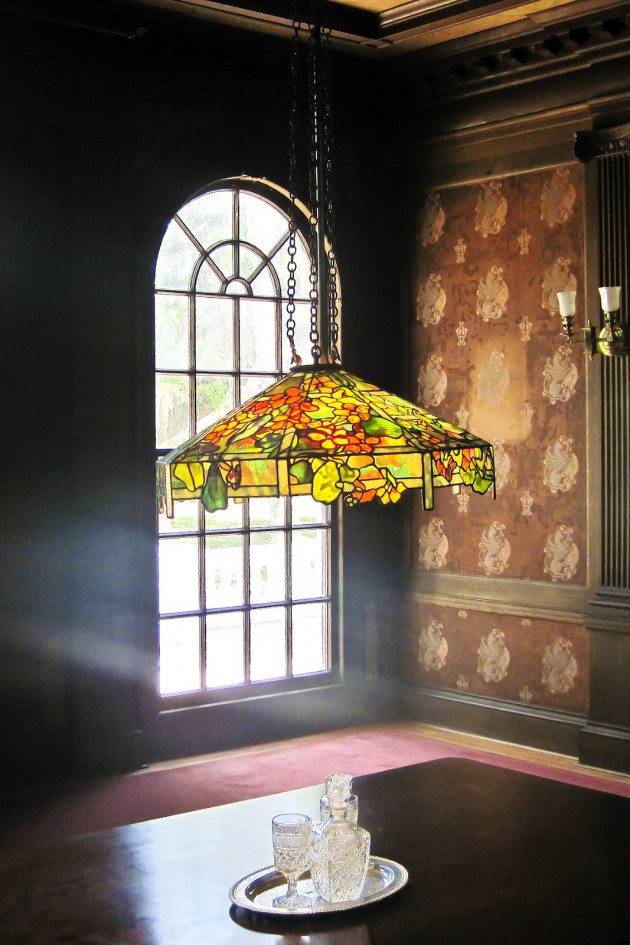 One of the most prominent features of wall sconces lies in room-saving. While more to that, tiffany wall sconces contribute a lot for the sake of interior decoration. They can be installed to lighten up a doorway or highlight your favorite piece of wall decor with its gorgeous stained colors and unique designs. Although Tiffany wall lights have a strong traditional style, the cool and refreshing patterns can also be compatible with modern styles.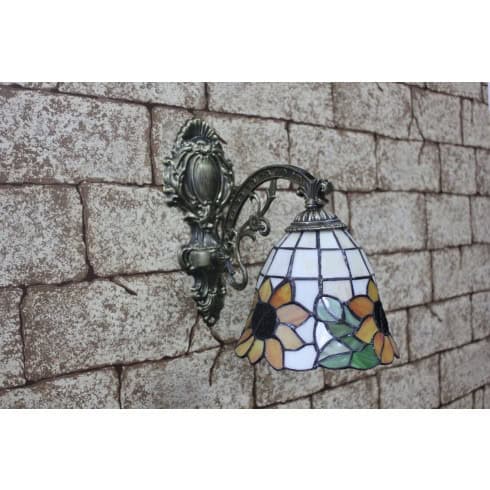 It's definitely worthwhile to try tiffany style lamps which are not only durable but also appealing. But to identify a genuine one from a fake one takes a bit of knowledge and experience. For more tiffany lamps, parrotuncle is highly recommended.