There are both practical and aesthetic issues to consider when trying to decide on the best type of flooring, and choosing the best option for your premises means giving both factors due consideration. By assessing the pros and cons of both flooring types, you can give your staff and customers the best possible experience. You can also make the most cost-effective decision.
The advantages of fitting a wood floor
There is no doubt that wood floors can create a modern, minimalistic and clean look for any room. However, they can also be used to create rustic, homely looks for commercial premises – depending on the rest of your decor. Fitting a wood floor can immediately transform a space without doing much else. It is very easy to maintain, while cleaning it and keeping it stain-free is a relatively straightforward process.
If your refurbishment budget is low, and you need your flooring to stand the test of time, a wood floor may be the best option. Choose the right design and colour, and it will add a new dimension to your premises without the need for wholesale changes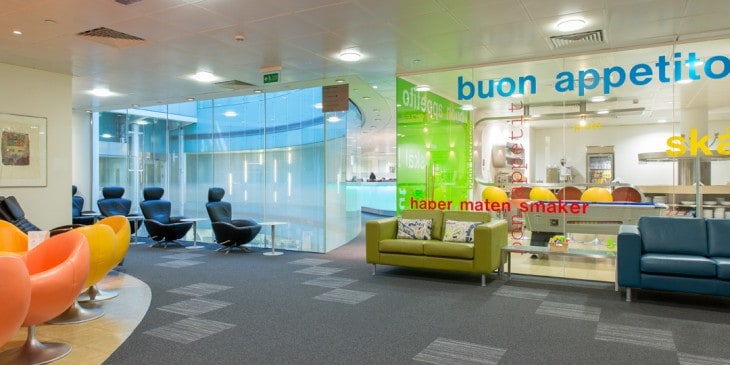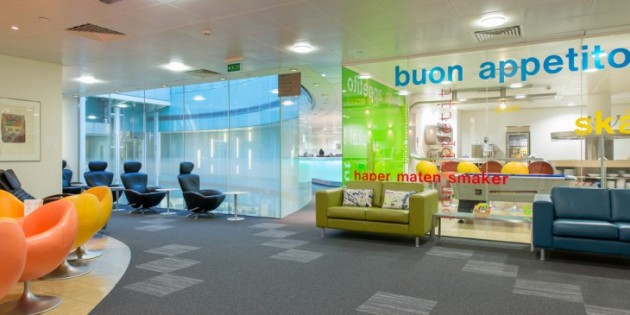 The advantages of fitting carpet
Depending on the nature of your business, the fitting of a quality carpet can provide added insulation, as well as the impression of warmth. The extra layers on the floor will also keep heat from escaping, and this energy efficiency could lower your energy bills during the winter months.
A thick carpet with a high-quality underlay will also dampen noise levels when people walk across it, which might be essential if the nature of your business involves discreet conversations and a degree of privacy.
If you are trying to create a quiet, comfortable and hospitable setting (perfect for a country pub, for example), carpet is the ideal choice. And because it comes in such a vast range of colour schemes and designs, you can choose a look that perfectly complements the rest of your premises.
Maintenance
In most cases, fitting a wood floor will result in the need for less maintenance and general care throughout its lifetime. Spillages and marks can often be wiped up in seconds, so you can preserve the floor's 'new' look for longer.
Carpets, on the other hand, are notoriously difficult to keep clean in high traffic areas. While there are some excellent stain resistance options on the market, a carpet will need regular vacuuming, steam cleaning and stain removal. You may also find that carpets prove problematic for allergy sufferers.
Comfort
There is no doubt that carpet is the best option if comfort for your customers and staff is a priority. If staff spend a lot of time on their feet in certain areas, a thick carpet with underlay can be gentler on their feet. And if an ambience of cosiness is required, nothing beats the luxurious feel of thick pile. Unfortunately, the benefits of wood floors tend to be related to practical and aesthetic considerations – and not comfort.
Is there an alternative?
If neither carpet nor wood flooring is best for your business, there is another option available to you. Luxury vinyl flooring is similar to linoleum, but it is generally thicker, softer and more durable. This type of flooring is available with a wood-effect finish, and it offers the same practical benefits delivered by wood. However, it is kinder on the feet than hard floors, which your staff and customers might appreciate.
Commercial flooring is an important part of the decor in most business premises. What you choose has health and safety implications, as well as significant effects on the overall image of your business. Assessing all the options with the help of a flooring specialist will help you to make the right decision for both your staff and your customers.