The world of architecture is world famous for being one of the most prestigious and exciting fields of work in existence, but where all the glamour of such great design resides in a stationary artifice there are other designers who, quite literally, like to see their work zoom around all over the place.
Those in question? Car designers. The envy of some of the greatest architects known to history. Including some that have even gone so far as to cross the divide, reconciling their envy by actually going on to design cars themselves.
Here we take a look at what architects dream up when they turn their attention to the four-wheeled way of life.
Norman Foster's London Routemaster
Famous British architect Norman Foster, the man behind the London Gherkin and many other famous modern landmarks, turned his hand to knocking up a design for that old quintessential image of London; the red bus (London Routemaster). First exhibited at the London Transport Museum, Foster's design won mayor Boris Johnson's New Bus for London competition but shared the winning place with a design from Capoco. Foster's attention on cars, despite winning this competition, hasn't become his or his firm's main preoccupation however as they still continue to set the benchmark in contemporary architecture and design.
Still, for those interested in looking at how the classic London bus might have been transformed into a sleeker, curvier, more robust edition, then it's well worth checking out Foster's design.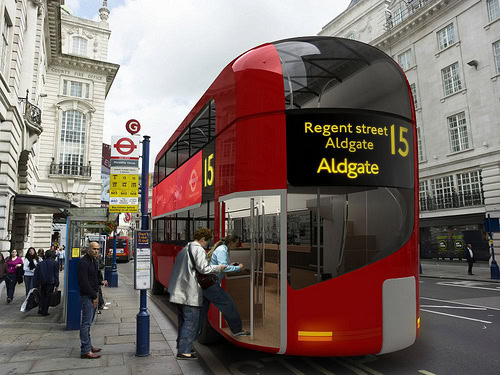 Zaha Hadid's Z Car
Iraqi-British Zaha Hadid, former winner of the Pritzker Architecture Prize in 2004, is another one of those world famous and widely successful architects to try their hand at designing cars. Hadid's Z-Car, probably not one of those in the running for one of the all time most stunning car designs, is still an interesting effort. A hydrogen-powered, zero-emission city car made for two passengers and with a three-wheel base, the Z-car is a streamlined aerodynamic testament to what happens when architects meet road vehicles.
Designed and created during 2005-08, the length of the Z-car is much smaller than Foster's London Routemaster, coming in at only 3.8 metres.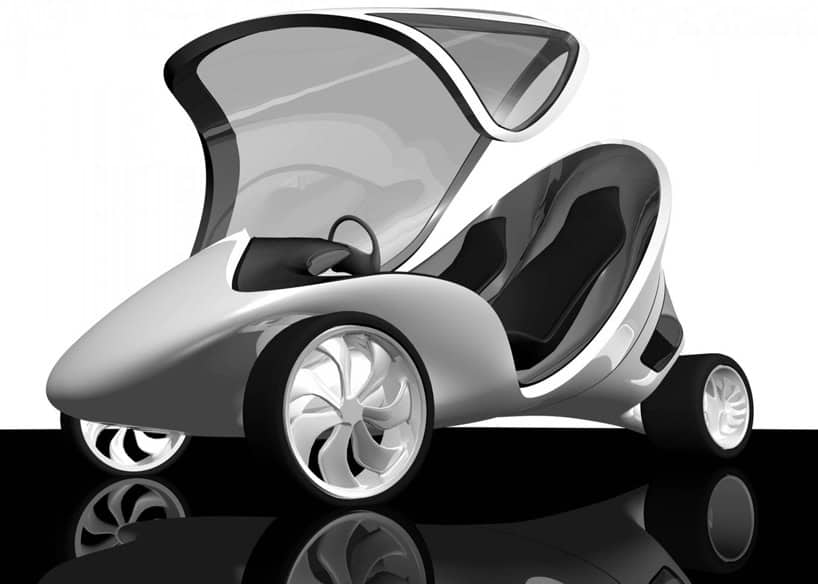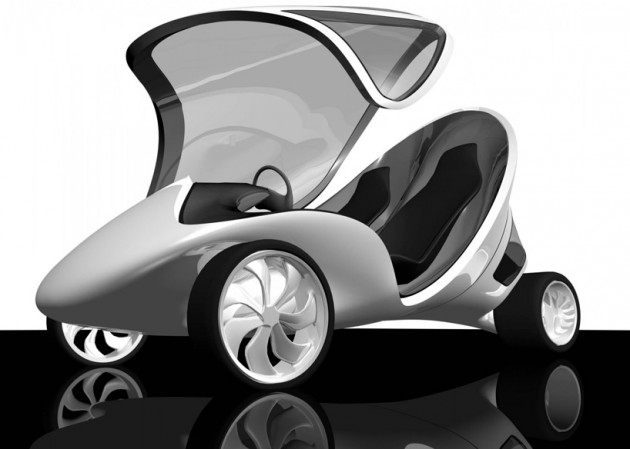 Richard Buckminster Fuller's Dymaxion Car
Buckminster Fuller, although not a contemporary of Foster of Hadid, made the cross-over from architecture to car design with enthusiasm and ease. Fuller's effort, the Dymaxion, was a kind of re-thinking in a sense, of just what a car could be. Crafting it into a smooth, three-wheeled, streamlined like bullet, Fuller's effort made ordinary cars of the time look completely outdated and old-fashioned, falling well behind the Dymaxion in terms of efficiency, manoeuvrability and visibility.
Sadly Fuller hit a snag in the introduction of the Dymaxion to the world after it was involved in a collision on the way to the Chicago's World Fair of 1933.
Architects turning to car design has a surprisingly longer history than most design junkies might think. From Foster to Fuller, it still appears as if car design is a tempting side-gig for architects keen to expand their horizons and break down barriers in the world of design.
Likewise, car designers have also crossed over into architecture, rising up astonishing structures in major cities bearing in mind aerodynamics' principles combined with light yet resistant materials allowing some of the most eye-catching shapes ever seen. This dualism is the perfect marriage of creativity and performance, an possibly the early days of a new era.