Al Noor Tower is a Business Tower
The design of Al Noor Tower is elegant and gives the feeling of a weeding dress.
From the side the tower look like a fountain pen which is the tool that Sheikh Tarek is using to design the future.
The hight of the tower is 540 m to remaind us that Africa has 54 countries. Everyone in Africa will feel part of that tower.
The facade design represent the 1'000 language of Africa in a pixalte way.
Al Noor Towers will always have :
:: Offices
:: Trading platform (Precious commodities or/& commodities or/& stock exchange)
:: Business Centre and Conference Hall
:: Exhibition Centre for Events
:: Safe storage facilities
:: Luxury shops & Arcades
:: 7 star hotel (Around 200 Suites)
:: Spa & Health centre (around 2'000 m2 dedcated to health)
:: Art Gallery (around 2'500 m2 dedcated to Art)
:: Gastronomic Restaurants & Organics Coffee-Shops
:: Kids Corner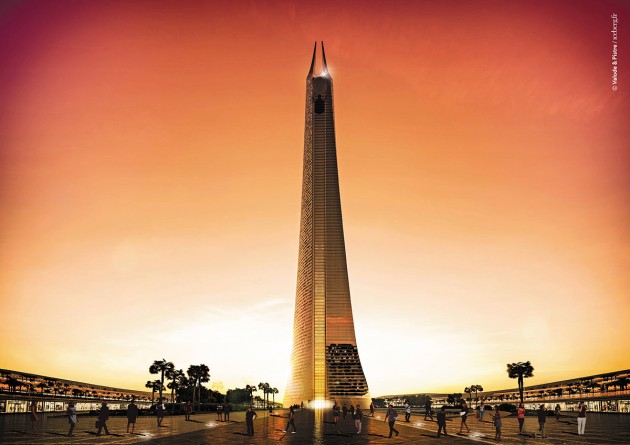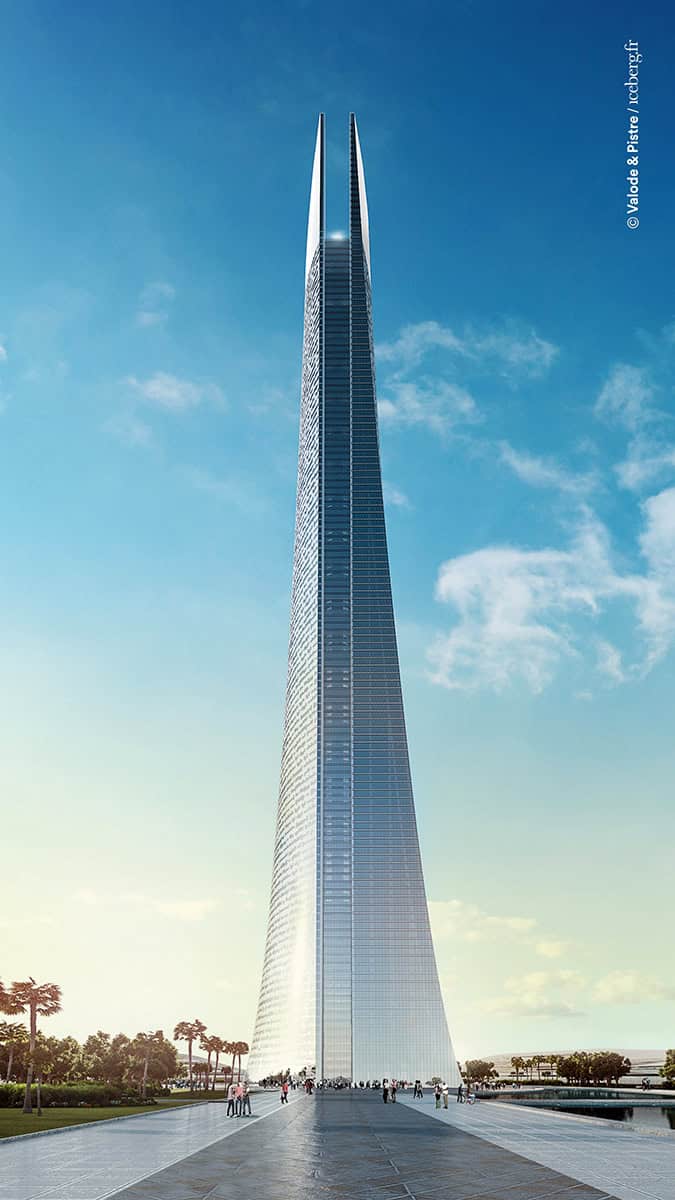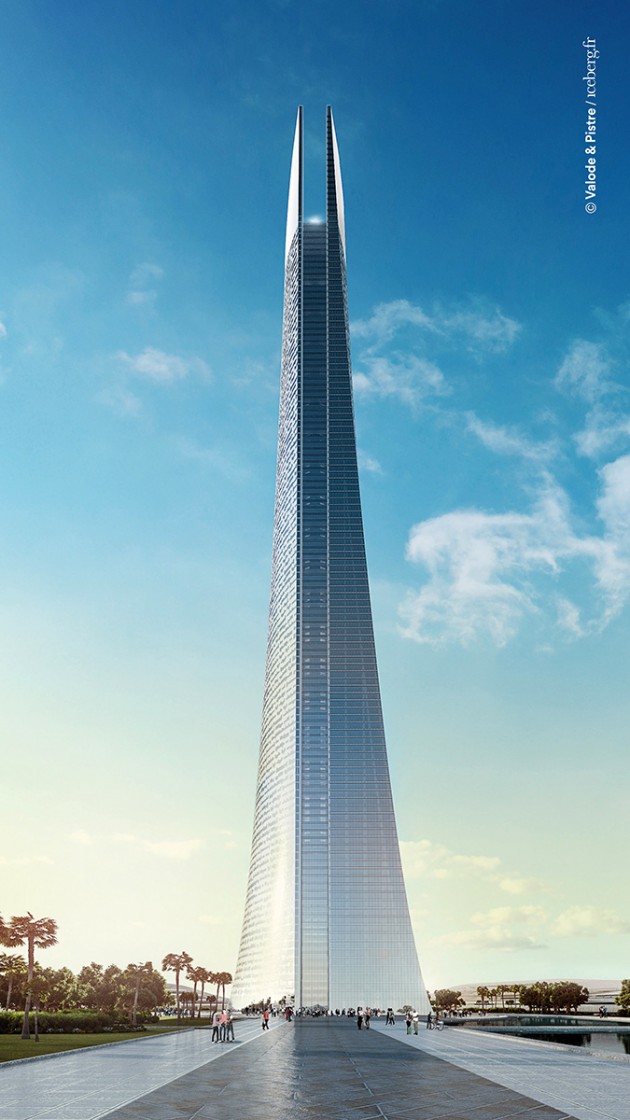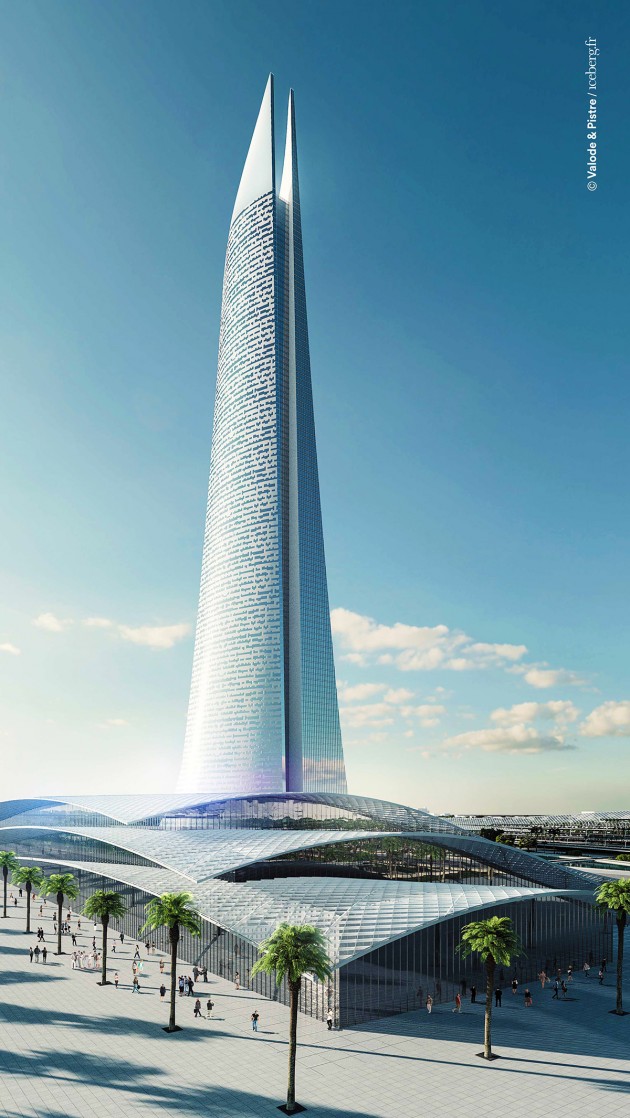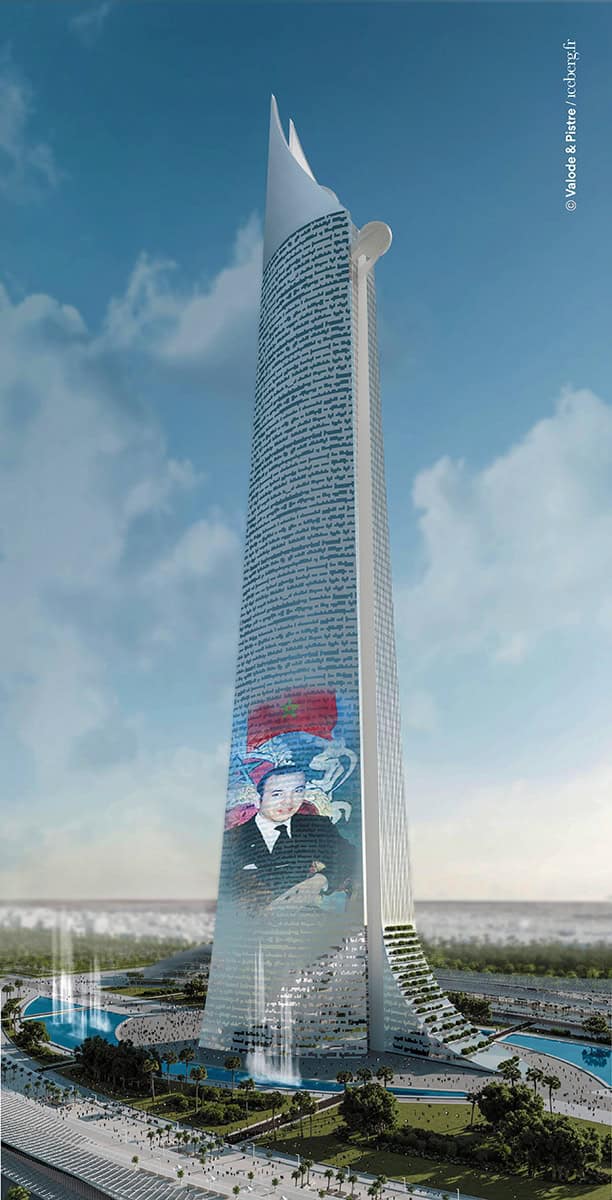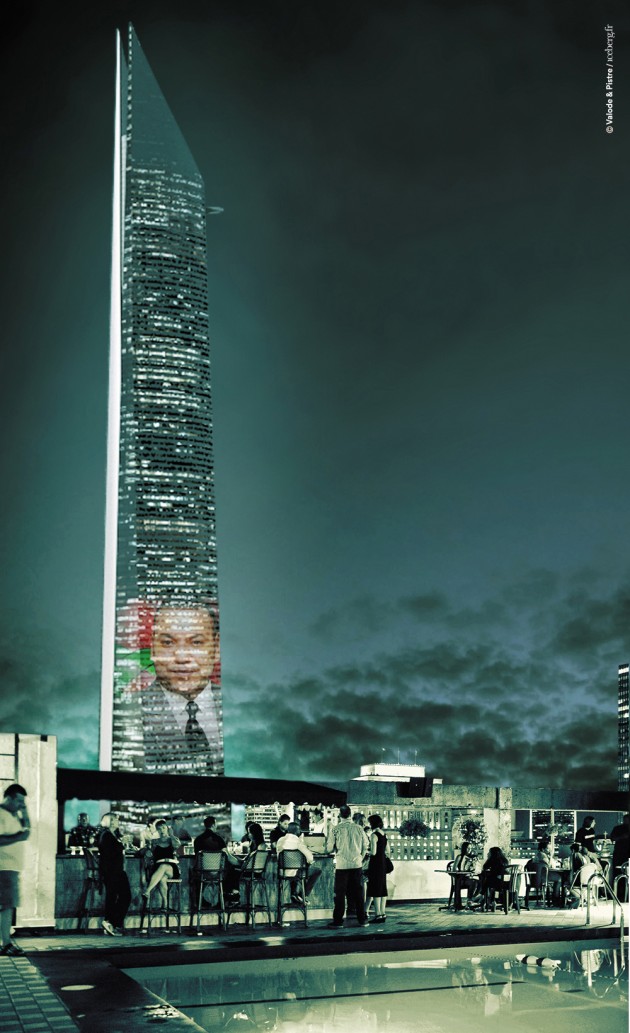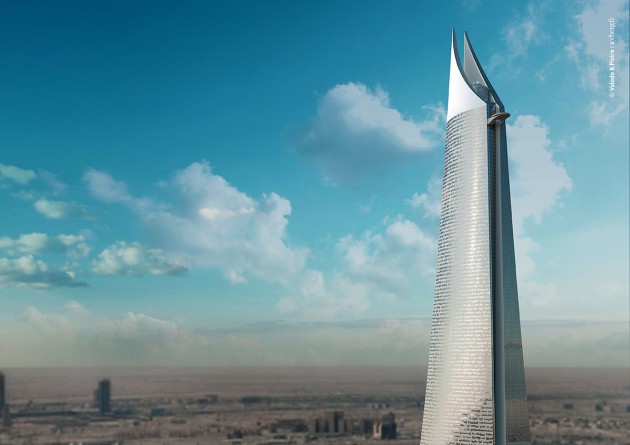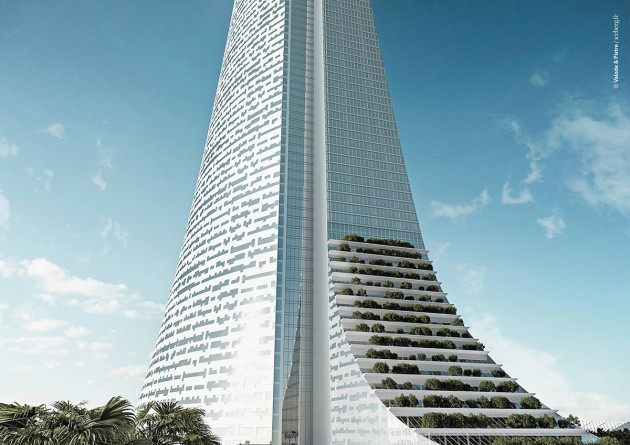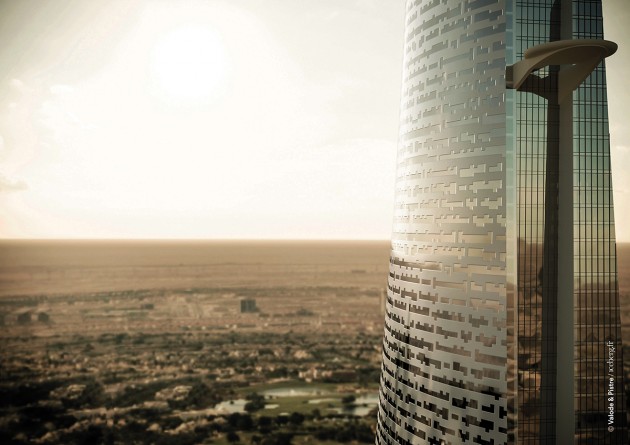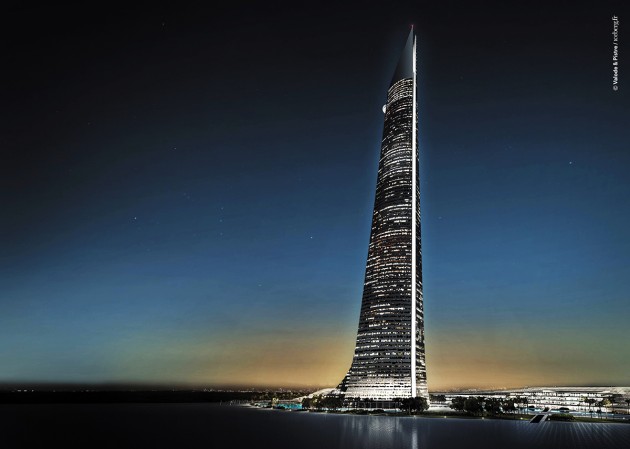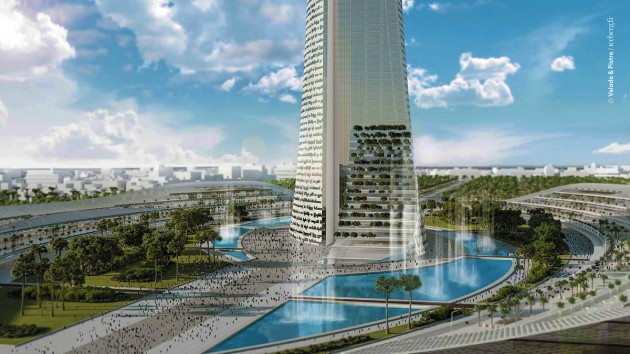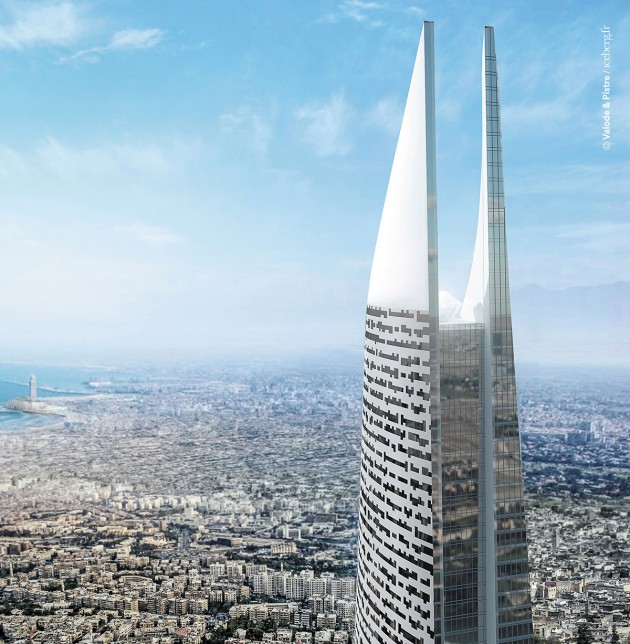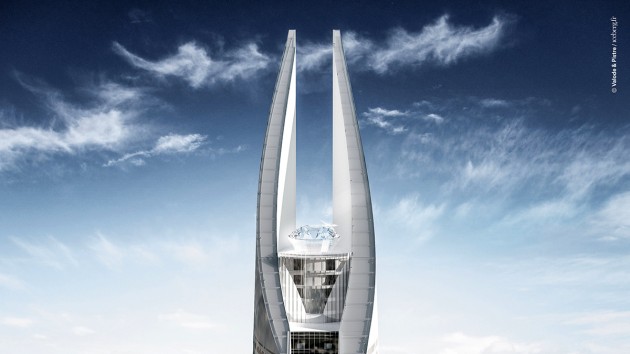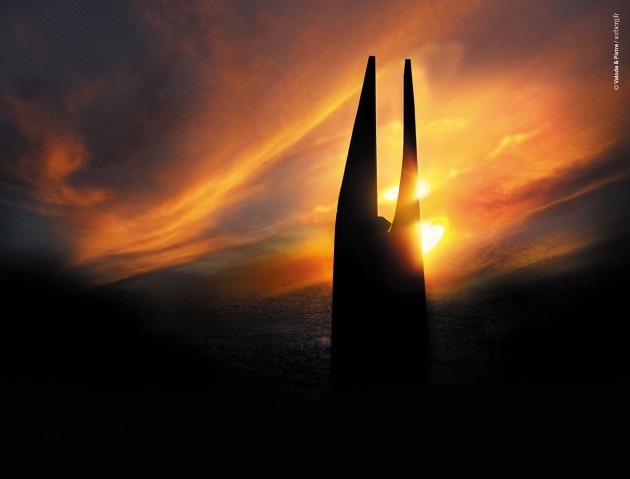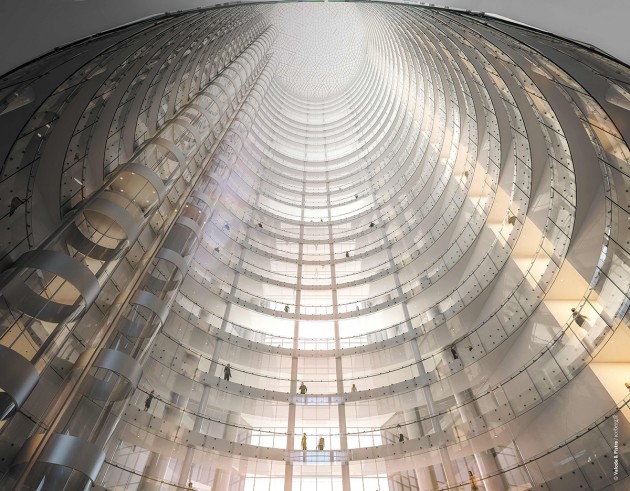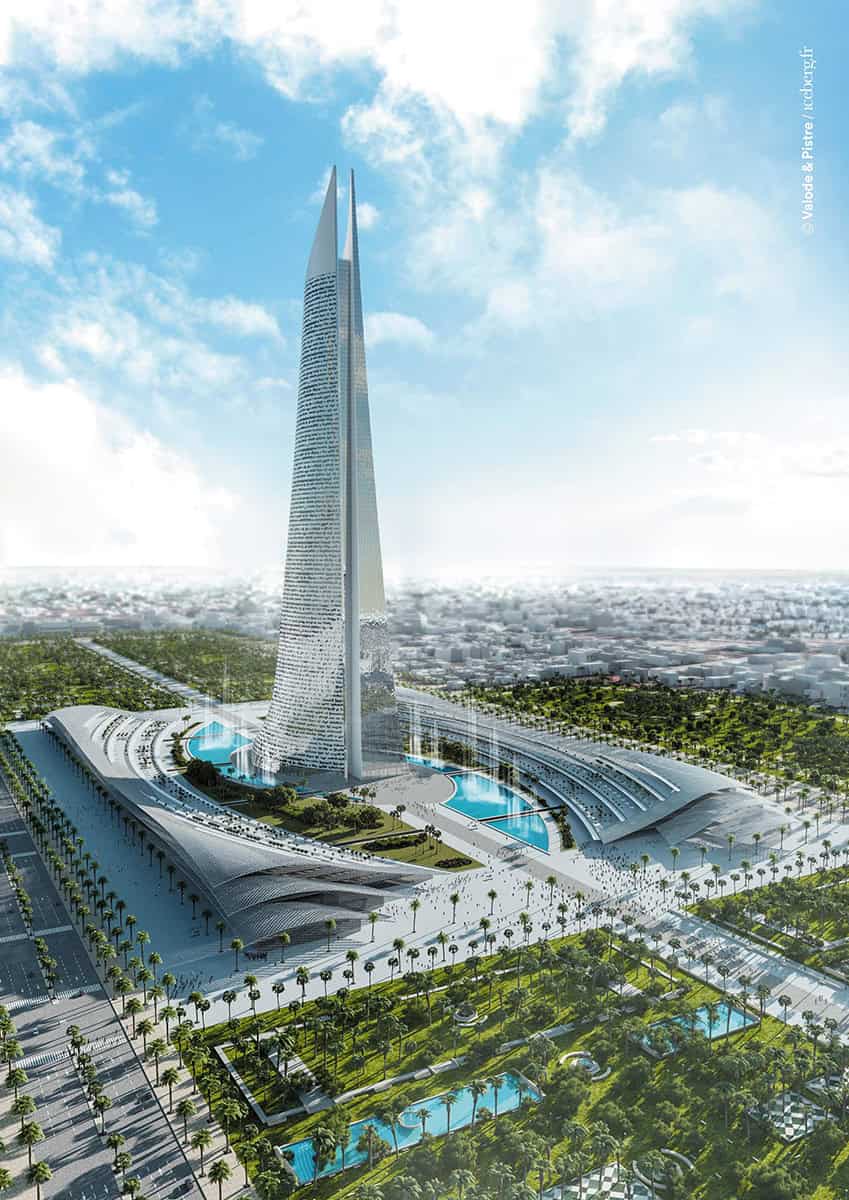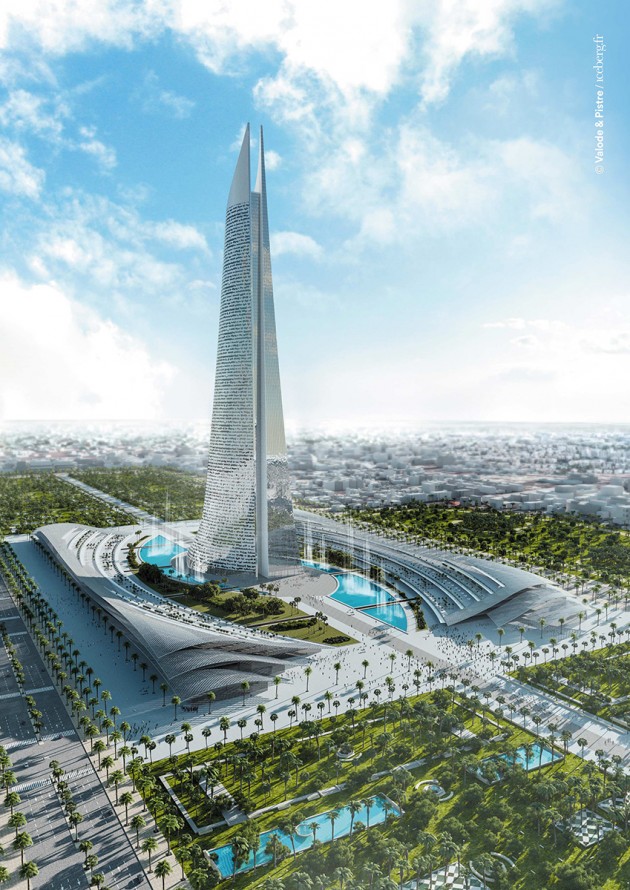 The Name : Al Noor Tower
Al Noor Tower is part of a bigger project from Middle East Development Dubai Al Noor City – The City of Lights
Owner : Sheikh Tarek M. Binladen ( MED – Dubai – UAE)
Project Manager & Concept of the tower : Amédée Santalo ( Concept Designer – FR )
Architect : Denis Valode ( Valode & Pistre – Paris FR)
The Hight : 540 m
The Floors : 114
Living Area : 335'000 m2
Builtup Area : 375'000 m2
The minimum ground surface needed for the tower only : 7 hectares
The minimum ground surface needed including the podium : 25 hectares
The Atrium : 100 m
The concept of Al Noor Tower is to build a platform where important business will take place.
The tower itself will act as a powerful motor to boost the economy of the country where it will be located.