Tile has been used for floors, walls, and decorative applications since the Egyptians first created it six thousand years ago. Today, with new technological advances, it can be used almost anywhere. What's more, tile now comes in so many colors and styles that it fits into any architectural or design scheme, both indoors and out.
We all love the classic white subway tiles and other time-honored styles of tile typically used in kitchens and bathrooms. But you may not have realized that tile can also replicate other finishes while at the same time providing the advantages of standing up to moisture and being durable and easy to clean.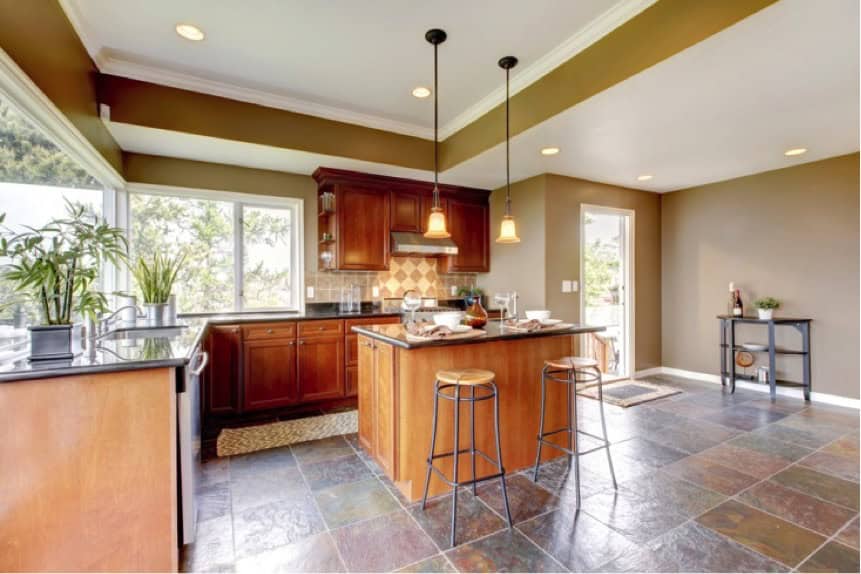 Here are six ways you've probably never thought of to use porcelain tile:
1. To Create the Look of Wood
Wood flooring is known for its richness and warmth, but wood doesn't work for rooms with a lot of moisture, like bathrooms, laundry rooms, and mudrooms, and it shouldn't be used where dampness could be an issue, like below-grade and basement installations. It also can't be used with radiant heating systems.
Porcelain tiles with wood grain patterning are a new alternative. They come in a variety of natural tones from light oak to dark mahogany, and in finishes that include ones that replicate the well-worn floors of a rustic farmhouse, the bleached floors of a casual beach house retreat, or the elegant hand-scraped floors of a heritage home.
Adding to the realism, woodgrain tiles are available in "planks" as large as 8 inches by 45 inches. You can use woodgrain tiles throughout the house or to continue the flow of real hardwood flooring into rooms where you can't otherwise use it.
2. To Create the Look of Stone
Where you want the old-world look of stone combined with light weight, stain-resistance and ease of care, porcelain tile is the perfect solution. You can find tile in smooth or rough-hewn finishes that bring instant character to a space, in a range of colors from the palest ivory to the darkest black, and in nearly-solid tones or natural striations.
To carry through the look of natural stone, tiles can be found in sizes as large as 18 inches by 36 inches. Check out the wide variety of choices online, like Build Direct's porcelain tile selection; no matter what you like, you can find pretty much anything on the Internet these days.
3. To Create the Look of Marble
Marble floors are cool and elegant. They're also expensive and tricky to care for. Porcelain tile can give you the same upscale look with much easier maintenance, greater durability, and at a considerably lower cost.
Tiles with the classical appeal of marble are beautiful for both floors and walls, and can be found in a wide range of light and dark tones with either subtle variations or dynamic contrasts in hue that replicate the finest Italian marble. In sizes from 12 inches by 12 inches to 16 inches by 32 inches, porcelain tiles make for an utterly sophisticated entry or bathroom, and add a touch of luxury to any space.
4. To Create the Look of Travertine
One of the world's oldest building materials, travertine can conjure the feel of a Roman villa or an English country home, and it's perfectly suited to modern architecture as well.
Porcelain tile with the look of travertine's natural variations is available in a range of colors from pale beige and rusty reds and browns to dark chocolate, and while it can be used just about anywhere, it is especially beautiful in a spa bathroom or as a kitchen countertop or backsplash. It also adds character to outdoor patios and water features. Tiles are available in sizes as small as 12 inches by 12 inches and as large as 16 inches by 32 inches.
5. To Create the Look of Slate
The rustic, earthy look of slate is replicated to perfection in easy to care for porcelain tiles with the same natural, random colorization that warms up any space. You can find tiles in stunning mottled shades of gray, blue, brown, and cream, and in sizes from 6 inches by 16 inches to 18 inches by 18 inches and 12 inches by 24 inches. These slate style tiles are striking both in classic or modern rooms, and are well-suited to patios and garden areas.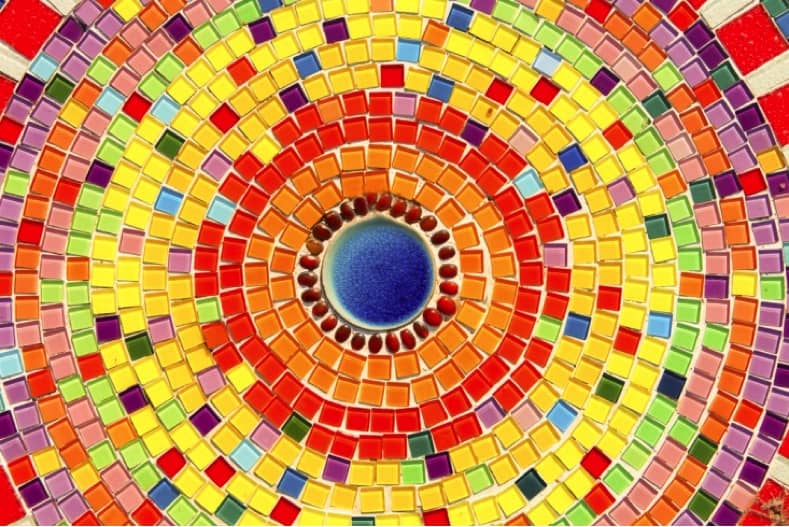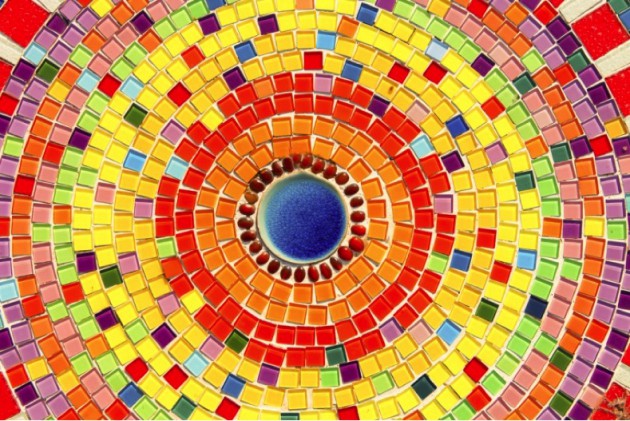 6. For a Mosaic or Other Custom Look
Mosaic tilework dates back to ancient Greek and Roman times, and it's an exquisite component of the floors, walls, and artistic installations in some of the world's most beautiful structures. You can add the decorative allure of mosaics in your entryway flooring, in a kitchen backsplash, or in a luxurious bathroom. Mosaic work can also be the focal point of an outdoor pool or fountain. Porcelain tiles are available in every color imaginable, and in both pre-determined patterns or ready for you or your designer to create an original composition. Look here for some wonderful inspirations!