The majority of older homes are equipped with wood-burning fireplaces or stoves. These give homes character and some real, old-country appeal.
Most notably, wood fireplaces are beautiful and often more affordable to run than gas or electric options, but they come with their own set of safety concerns. Smoke filling the room or something catching on fire are among the biggest risks. Also, most wood burning fireplaces lack the attractive appeal of their modern counterparts.
Replacing your fireplace with a brand new one can be very expensive and impractical. It's usually better to simply revive what you have and mitigate the safety risks. Here are some suggestions for modernizing your fireplace to make it safer and more attractive: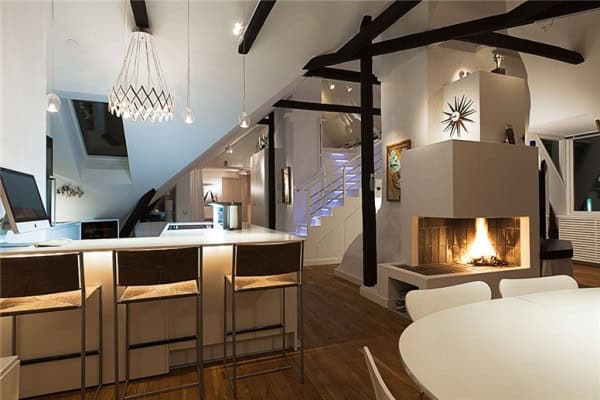 Switch to Gas Logs
Just because your fireplace is equipped to burn real wood doesn't mean real wood is the only option. Gas logs can be a safe, efficient alternative.
"Vented gas logs are installed in actual fireplaces so that the damper can be left open to provide the gas emissions a route to escape to the environment," says an article from Gas Logs Guru. "This is because the burning of the fuel is not clean, meaning that the exhaust fumes are similar in composition to the real wood burning. … The flames in the vented gas logs dance around the logs like they do in real fire. The flames wrap and enfold the logs and emulate actual fire, devouring real wood."
You can get the look and feel of a wood burning fireplace without the risk.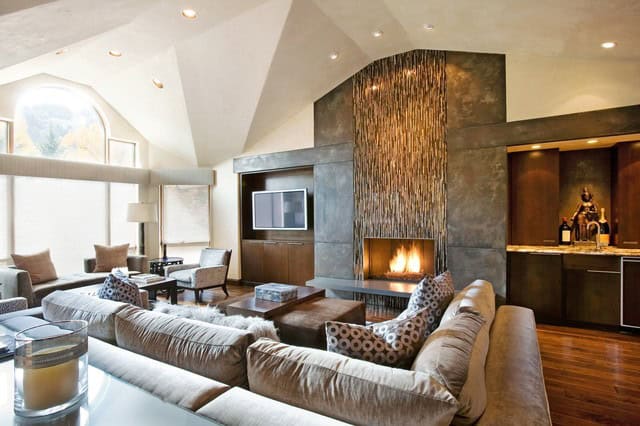 Update the Exterior
Tending to the outside of your fireplace is the quickest way to update things. Whether your wood-burning fireplace is built into the wall or it's a free standing stove, there are several ways to update the exterior:
Paint the brick
Add stone masonry
Install a wood overlay and paint it to add a pop of color
Tile the exterior
Install bricks over a steel wood-burning stove
Add a concrete exterior
Choose dimensional panels to draw the eye
Any of these exterior updates will revitalize the fireplace and modernize your home's appearance.
Hire a Chimney Sweep
When you first move into a home with a wood-burning stove, it's essential to hire a chimney sweep to inspect, clean, and maintain the chimney. If you have not done so already, now is the time to make such a priority.
Things can get lodged in the chimney or soot and ash can cause buildup that doesn't allow proper ventilation for the smoke. If this occurs, you'll have excess smoke in your room, which is not only dangerous but can also cause serious damage to your home and belongings.
"Safety is the best reason to have a professional chimney sweep inspect, clean, and test any fireplace when you move into a home," says Ashley Eldridge, director of the Chimney Safety Institute of America (CSIA). "While it is possible for homeowners to clean and maintain their own fireplaces and chimneys, it's unlikely that they possess the requisite knowledge or experience to spot all potential problems during an inspection."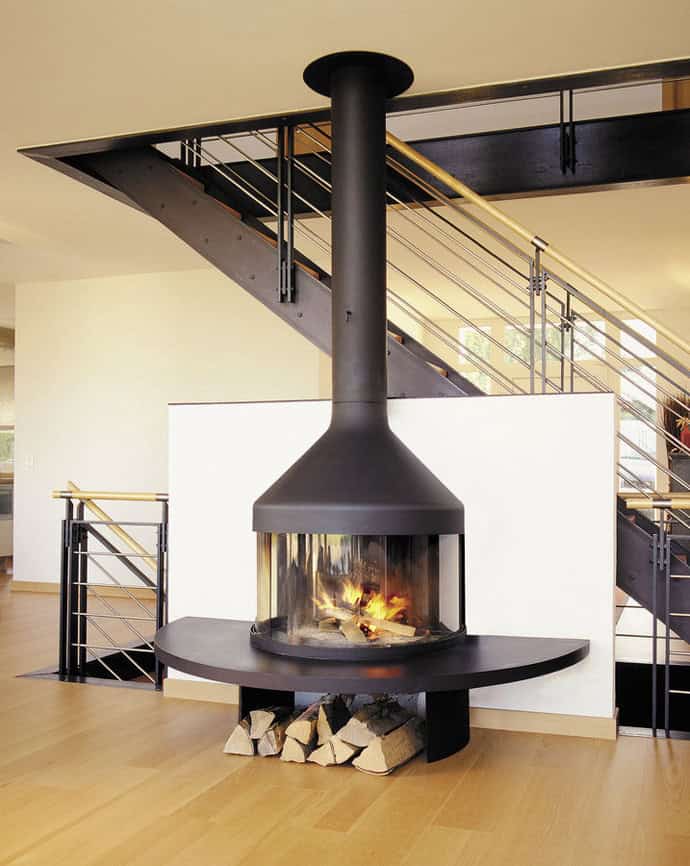 Maintain the Damper
Most modern homes with a wood-burning fireplace or stove have a damper on the chimney. If you don't have one, it's an important fixture to add. A damper is a small cast-iron door that's installed right above the actual fire, leading into the chimney. It's operated by an attached handle and lets you control how much air flows in and out, so you can control the size and heat of the blaze.
This will usually be part of the chimney sweep's checklist, but it's important to talk to the inspector to make sure everything is in proper working order. Not only does the damper help you to control heat with your fire, but it also impacts the safety of an open flame within the home.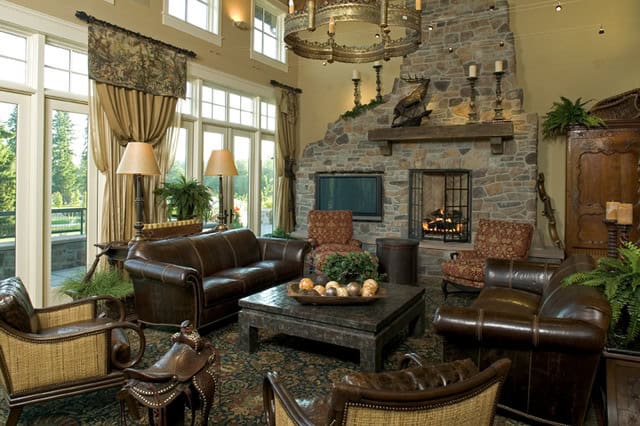 Go with a Vintage Design
Updating the appearance of your fireplace is often easier said than done, especially if you're trying to achieve a more modern look. Sometimes, this isn't possible because of the style of the fixture.
If this is the case for you, simply make it more of a vintage showpiece. Embrace the old-style look. Have the exterior polished or painted, and add a stone background or other accent.
Overall, style and safety are two reasonable concerns for any home with a wood-burning element. It's important to keep things looking great while also relying on proper safety features in any home, and these tips can help get you there.