Are you tired of staring at that hideous water heater in the garage? Not fond of the tangled internet router spilling out of your entertainment center? Are there obnoxious stains on your concrete patio? Whatever the eyesore, there's a design hack to help you overcome and feel more comfortable in your own home.
Try These Five Design Tricks
Each house has its own issues, but most of us deal with similar problems.
Water Heater
A water heater is one of those things that we often take for granted. The fact that you don't have to take a cold shower on a frosty winter morning is thanks to that water heater you have stowed away somewhere in your home. But who really wants to stare at what's essentially an ugly tank with pipes and wires?
Depending on where your water heater is located and how well it needs to be hidden, you have a few options. The best choice is to actually switch to a tankless version. They take up far less room, can be hidden, and provide energy savings and more efficiency. The other options are to build a cabinet around the heater, use a quick cover curtain, or put up a simple room divider.
Washer and Dryer
Tired of looking at your washer and dryer? Even if you have a dedicated laundry room, washers and dryers just aren't very aesthetically pleasing. That's why many have taken to dressing them up with decals, stickers, paint, and other designs. You can check out some ideas on Pinterest to get a little inspiration.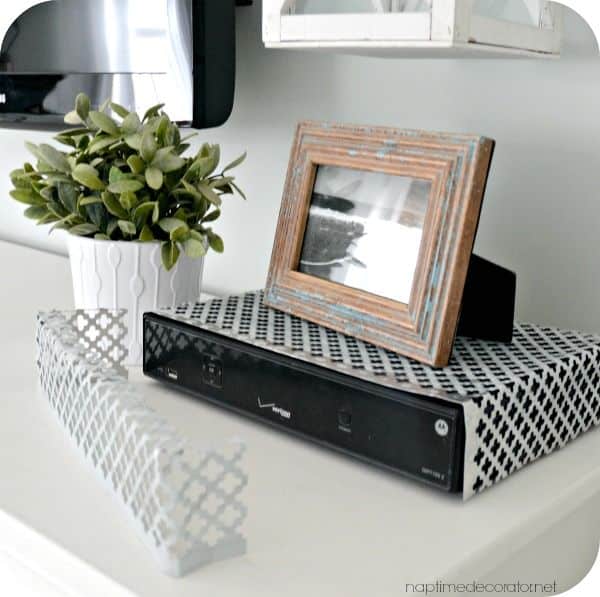 Router and Cable Cords
While we live in a world where most electronic devices can communicate on a wireless basis, we don't live in a totally wireless world. Cable boxes and routers still need to be plugged into wall outlets and respective devices in order to work. But who wants to see these tangled cords all day, every day?
Thankfully there are a few ways to get creative. You can tape wires along the back of your furniture, hide routers inside of decorative boxes, or even create a baseboard with built-in wire storage.
Concrete Stains
If you have a concrete patio – or wood deck, for that matter – you probably have a few unsightly stains on the surface. And while some stains go unnoticed, something like a massive oil stain on fresh concrete can be a huge eyesore.
The easiest thing to do is purchase an outdoor rug and use it to spruce up the surface a little. Not only will it hide the stains, but it'll also bring life to the area.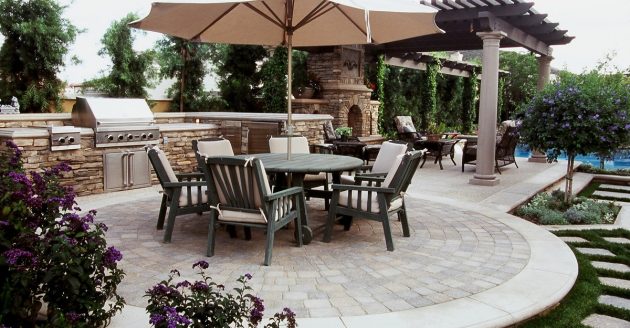 Security Systems and Thermostats
Do you have ugly and bulky security systems or thermostats on a main wall in your home? While it may not seem like an issue to most people, it can really throw off the design of a room under certain circumstances. To hide these systems without losing access to them, simply place a hinged painting over the top and never worry about it again!
Make Your House Something You're Proud Of
You don't have to run around hiding objects and shuffling things around when you hear the doorbell ring. There's a way to maintain a functional house without dealing with the many eyesores that so many of us have strewn about. Spend a few days applying the design tips and tricks outlined in this article and you'll finally make your house something you love.