Everyone wants a home that is both unique and stylish. Whether you want a clean lined minimalist home or you are turning a truly unique space into a lavish live-able house. Like this brilliant tomato packing shed turned incredible open concept loft.
But some of us want more than just the sophisticated looks of the modern contemporary home. Some of us want to make sure that our homes not only look great, but are great for the environment.
Here are a few ideas for creating a truly unique home that you can feel good about coming home to, knowing it is eco-friendly and stylish.
1.Solar Panels
Solar panels are usually thought of as eye sores. But with advancements in technology and design there are more and more unique ways to incorporate solar panels into your home. Solar panels are great for the environment because they stop the need to burn fossil fuels or use potentially dangerous nuclear power.
Solar panels can be attached seamlessly to your roof to look like it belongs. And now you can get actual solar powered shingles that look even more amazing than the standard square panels.
In addition to attaching them to your roof you can build an outdoor sitting area with a solar panel cover that will keep you shaded from the sun and provide energy for your home.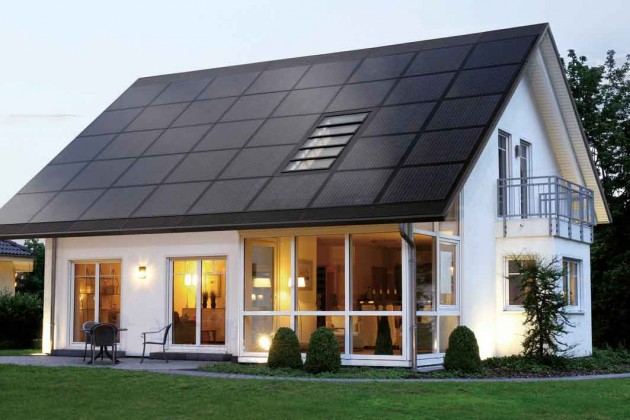 2.Water Harvesting Systems
Water Harvesting is a great way to cut down on water use and save a bundle by collecting rain water. Often times we think of these systems as just having gaudy blue barrels collecting water on your roof.
But you can use your houses design to give your house a unique look that also serves a purpose. Instead of the typical roof line which peaks in the center and slopes down and out. Design your home with a roof that slopes toward the center.
This will give your house a nice contrast to the standard style of roofing that will be sure to make it a hit. This will also allow the water to go right to the center of your home where it can be captured, and there is no need for those horrible blue barrels.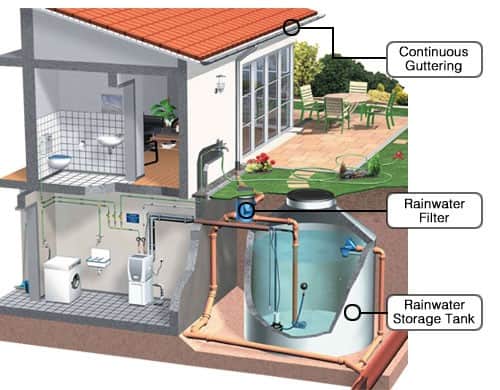 3.Composite Building Materials.
Composite boards are a great eco-friendly alternatives to standard lumber for cladding, decking, and fencing. Composite boards are usually made of a mixture of sawdust, rice husks, and a recycled plastic.
These products will withstand years of rain and hot sun and continue looking great. They do not crack, rot, and splinter like lumber decking does. The color is infused throughout the material so there is no need to pain or stain and the color will keep looking great for years.
Because these products are made up of materials that are both recycled and sustainable they are great for the environment. They keep plastic, sawdust, and rice husks from filling up landfills and they save on cutting down trees. Which means more clean air to enjoy while outside.
These products look like real wood. So they look great with any modern contemporary design. And they come in a range of colors so they will look amazing no matter what your style is. For low maintenance composite decking, visit Futurewood.