Moving to a new home? Moving with your pets gives you a chance to redecorate, add the perfect touch here and there, and improve your life along the way.
When you move into a new home, however, there may not be enough features that are friendly for your pets. If animals are part of your family, you may have to make some essential design decisions, like getting a dog door.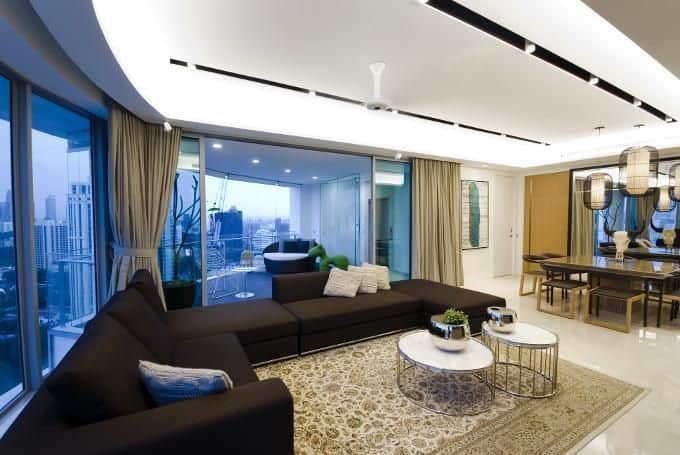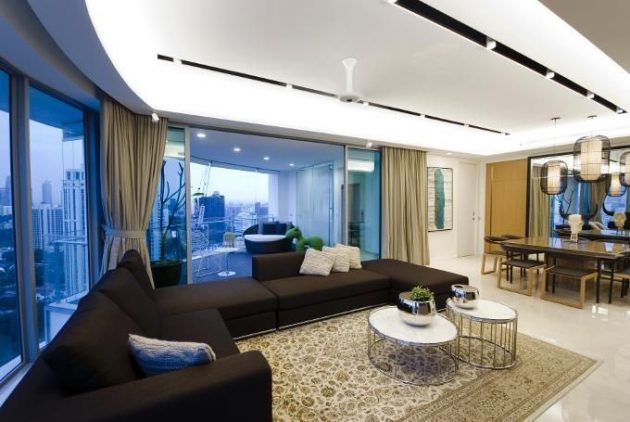 Stylish Pet Proofing
For your safety and theirs, pet proofing is a necessity in any new house. For example, you might add a pet gate in the kitchen so your animals won't get hurt while you're cooking.
A stylish pet gate can match the décor of the home and easily slide in and out of the wall so it's not always in your way. Removing breakables, keeping toys and claw sharpeners in the home, and cleverly concealing litter boxes can keep your home safe, clean, and undamaged for your pets' use and yours.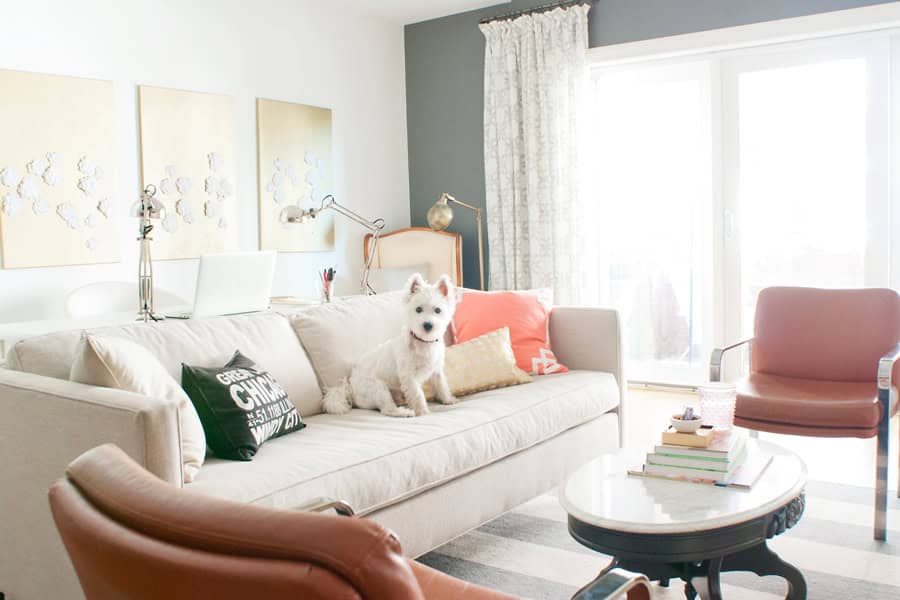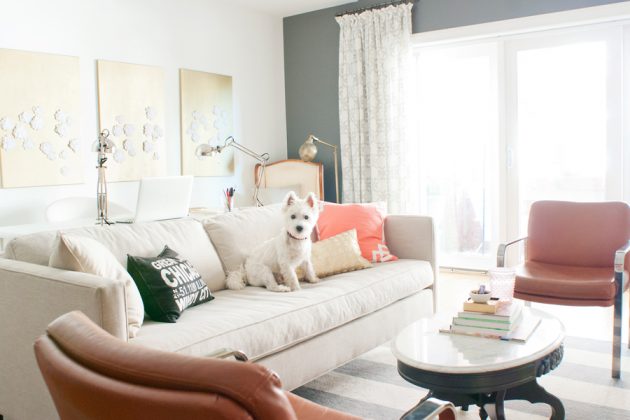 Pet Furniture
You won't always be able to keep your pets off the furniture, but you can reduce their attachment to your beautiful sofas and chairs by providing furniture of their own. Beds, cushions, and scratching posts are great for animals that need a soft place to land.
Pets are usually very social, so keeping the furniture near your own will reduce the likelihood of them spending too much time on the furnishings you'd like to consider as yours.
Bathing Stations
Whether in a bathtub or outdoors, a bathing area with detachable spray hoses can be very useful for house-trained animals. They need to be kept clean just like you and your children do, and bathing them often will keep the rest of your house looking nice and your pets happy.
Protective Covers
Invest in attractive covers for furniture that can easily be removed and washed. This will help you avoid the unkempt look of some pet-dominated homes and encourage a healthier environment for both critters and humans.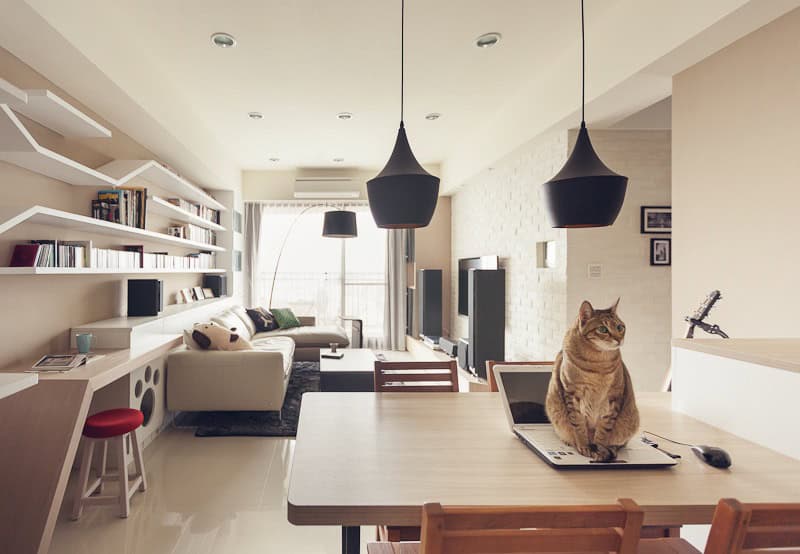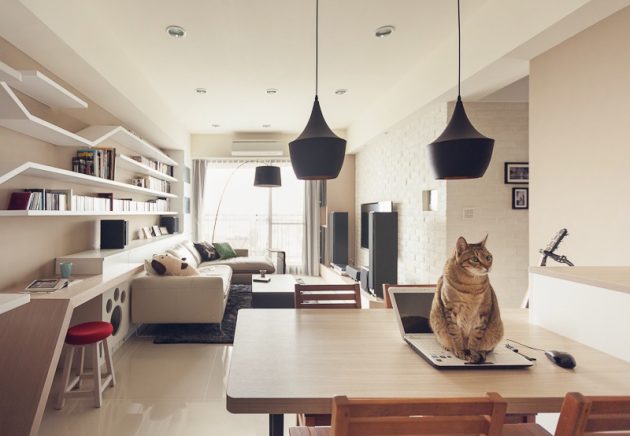 Hard Surface Floors
Carpet is easily ruined by animal claws and collects unbelievable amounts of animal hair. Hard surface floors, particularly ceramic tile, are far more durable and easier to maintain. These floors can still be beautiful and homey, while being much less of a hassle to clean.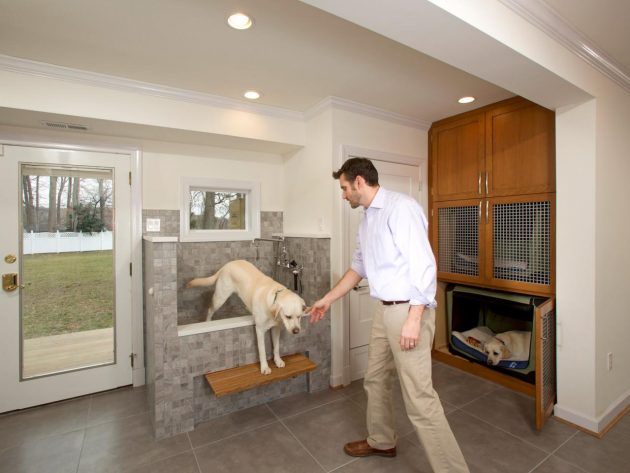 Animal Room Entryway
Humans have mudrooms where we can divest our person of muddy shoes and outdoor gear. Animals can use the same style of space.
Close off a room entryway so that when your dog or cat returns from outside, you can clean them up. It's also a place you might leave your pets when you have to go out so they don't claw the furniture or have an accident on the carpet.
Pet Food Corner
Find an area off the kitchen where you can keep food and treats. A bench-style cupboard is a smart choice for food storage. There's a compartment for food and treats inside, out of sight. Bowls for food and water can be inserted into the bench seat so your companions have a single, designated spot to eat every day.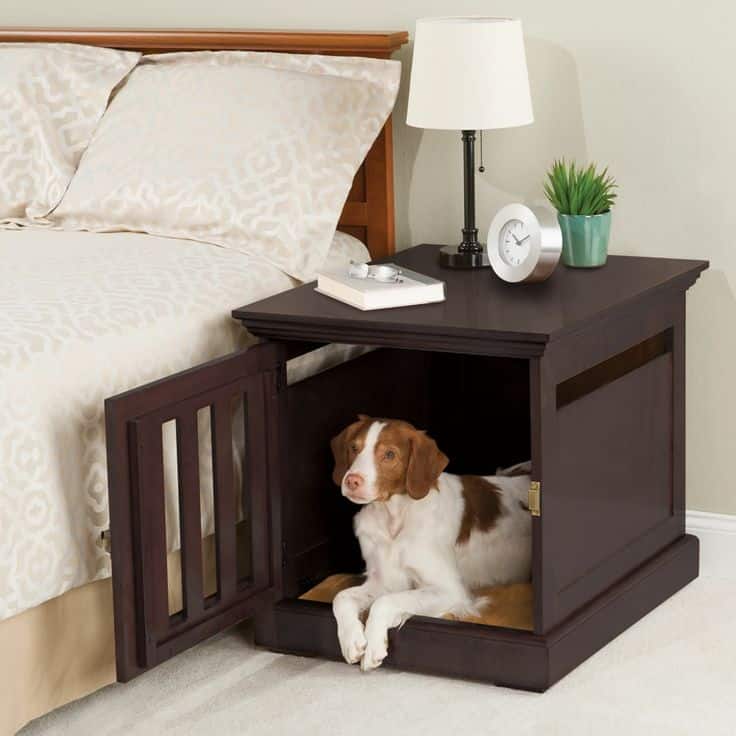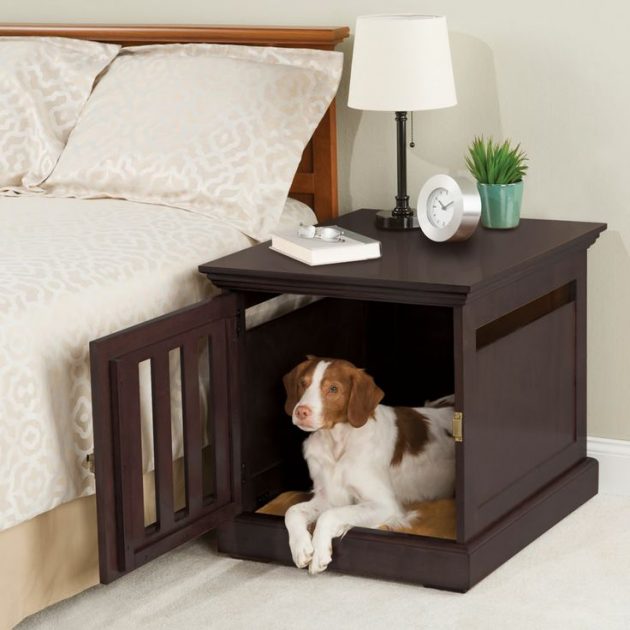 Animal Resistant Furniture
If you don't like the idea of using washable furniture covers, get animal-resistant furniture. Leather is highly recommended because it's durable and easy to clean. Steel-legged furniture, as opposed to wood, is also recommended to reduce claw marks.
Pet Fur Color Scheme
Pet hair isn't so bad if it's less noticeable. Choose a decorating color scheme that blends in with your pet's fur. Rugs, carpet, paint colors, and furniture can all be designed to match your beloved animal so it doesn't appear as if their shedding is taking over.
Non-Precious Decorations
Take down anything that's breakable, or move it to a secure area where pets aren't allowed. Sometimes, animals have more energy than we think, and they can wreak havoc with your valuables if you're not careful.
Keep the family heirlooms out of reach, and only put out décor that's unbreakable … and won't hurt your pets if it falls on them.
Your new home will partly be devoted to starting anew with your pets. Each of the above design ideas is intended to make the transition easier and possibly even painless for both you and your precious animals.